The Laboratory offers a unique setting in which to work with colleagues across numerous disciplines to tackle some of the most pressing scientific challenges of our time. Several pathways ensure that Lab staff continue to lead the world in the application of artificial intelligence for scientific and technological innovation, including: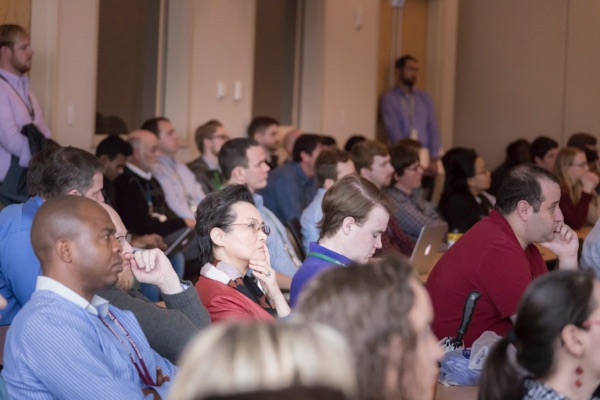 Artificial Intelligence Summer Institute
The Artificial Intelligence Summer Institute, in which college juniors and seniors and graduate students will collaborate with ORNL scientists to solve problems of national and scientific interest; engage in educational and professional development opportunities; explore career opportunities at national laboratories; and interact with and present their research to ORNL scientists. As part of the Summer Institute, students are organized into teams with diverse educational backgrounds and tasked with developing their skills in solving scientific challenges using artificial intelligence, machine learning, and data science. They work alongside ORNL mentors who have expertise in artificial intelligence and machine learning and/or domain sciences such as physics, materials, or biology and participate in an educational and professional development seminar series. Participants also take part in scientific communication exercises to prepare them for a career in scientific research, including oral and poster presentations and technical reports. For more information visit https://www.zintellect.com/Opportunity/Details/ORNL-HERE-AISI
Bredesen Center Ph.D. Program in Data Science and Engineering
The Bredesen Center Ph.D. Program in Data Science and Engineering, which unites resources and capabilities from the University of Tennessee-Knoxville (UTK) and ORNL to train next-generation data scientists in tackling complex scientific challenges using advanced data techniques. The curriculum integrates candidates' data science education with seven scientific domains: health and biological sciences, advanced manufacturing, materials science, environmental and climate science, transportation science, national security, and urban systems science. Candidates work alongside ORNL and UT researchers and emerge with a doctorate tied to a specific scientific specialty. The program includes a curriculum heavy in data analytics, computing, policy and entrepreneurship while offering a wide array of electives. For more information visit https://bredesencenter.utk.edu/the-data-science-and-engineering-phd/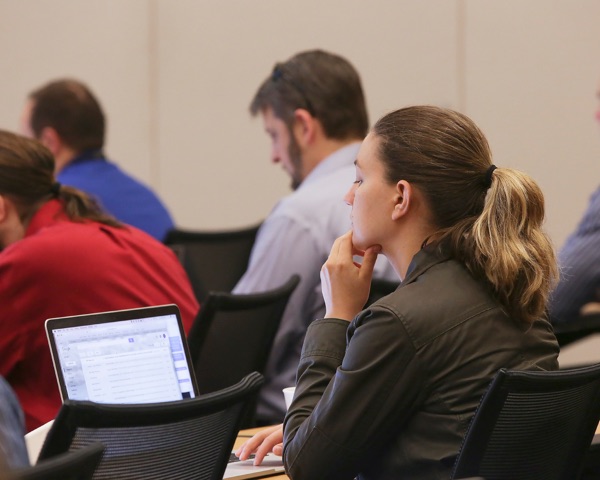 Deep Learning Users Group
ORNL's Deep Learning Users Group (DLUG) is aimed at galvanizing interest and sharing expertise in this emerging field. The DLUG was created by the Oak Ridge Leadership Computing Facility's Advanced Data and Workflow Group as a forum for ORNL staff to discuss, learn, and collaborate on deep learning topics. The Laboratory hosts multiple GPU-accelerated systems including Summit, the world's most powerful supercomputer, as well as two GPU-accelerated NVIDIA DGX-2s, which serve as an on ramp to Summit and expand the types of problems scientists can tackle in a unified environment. These assets, along with the Laboratory's unique scientific data sets and extensive data science expertise, present a unique opportunity for OLCF users and Laboratory staff who want to explore deep learning techniques to automate and accelerate scientific discovery.