All News
ORNL's Communications team works with news media seeking information about the laboratory. Media may use the resources listed below or send questions to news@ornl.gov.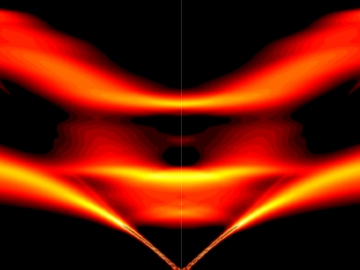 Scientists have discovered a way to alter heat transport in thermoelectric materials, a finding that may ultimately improve energy efficiency as the materials convert heat flow into electricity.
An ORNL-led team's observation of certain crystalline ice phases challenges accepted theories about super-cooled water and non-crystalline ice. Their findings, reported in the journal Nature, will also lead to better understanding of ice and its various phases found on other planets, moons and elsewhere in space.
Researchers used neutron scattering at Oak Ridge National Laboratory's Spallation Neutron Source to investigate bizarre magnetic behavior, believed to be a possible quantum spin liquid rarely found in a three-dimensional material. QSLs are exotic states of matter where magnetism continues to fluctuate at low temperatures instead of "freezing" into aligned north and south poles as with traditional magnets.