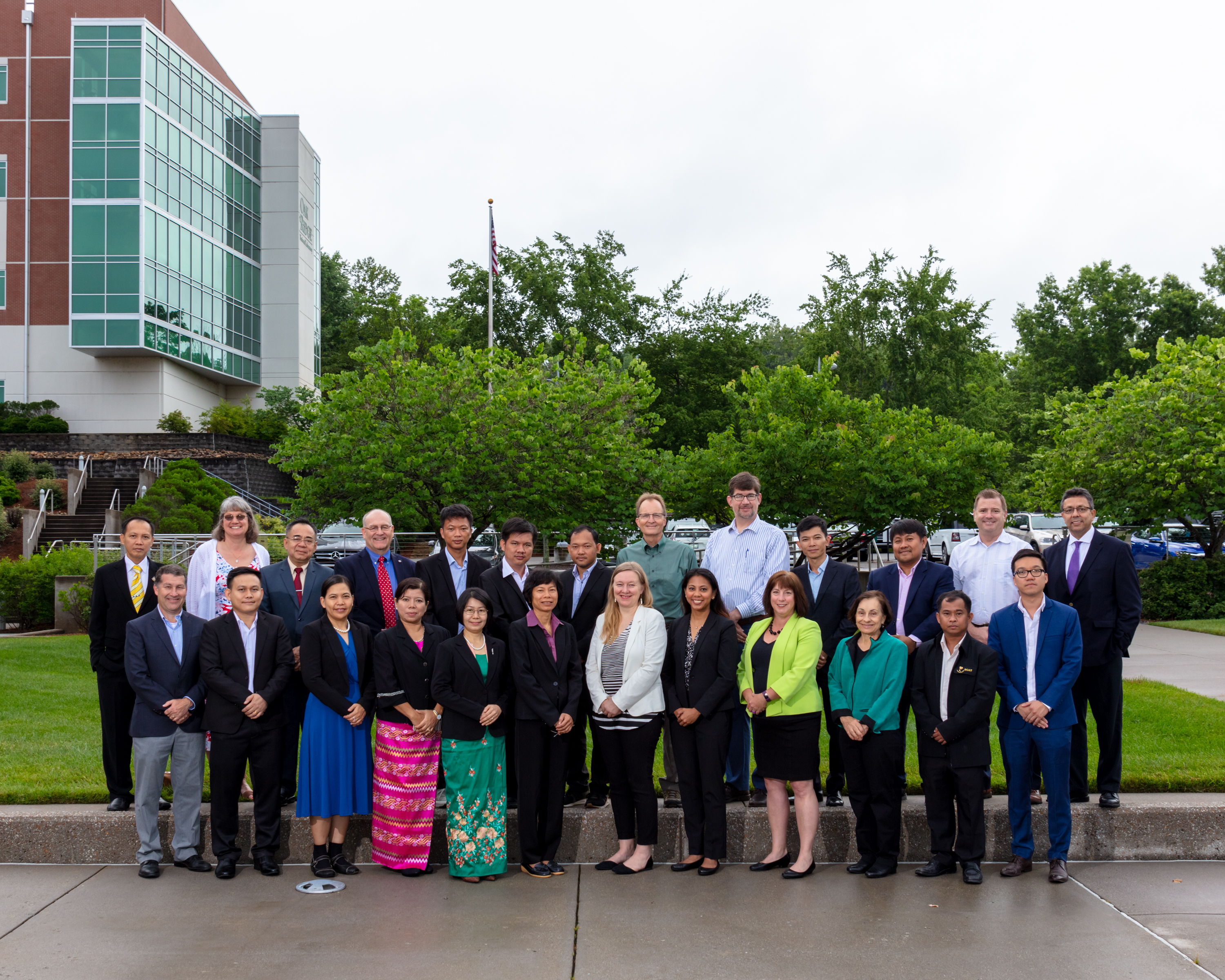 Oak Ridge National Laboratory's Environmental Sciences Division recently hosted 16 officials from 5 countries—partners in the Lower Mekong Initiative (LMI)— to discuss ways to better optimize the Mekong River for hydropower, environmental health and flood control.
The representatives from Cambodia, Laos, Myanmar, Thailand and Vietnam joined guests from the U.S. Department of State and the Department of Energy (DOE) as well as academic institutions for a multi-day workshop that featured sessions and tours at ORNL, the Tennessee Valley Authority in Knoxville and Chattanooga, and the U.S. Corps of Engineers in Nashville. DOE Deputy Assistant Secretary for Asia and the Americas Elizabeth Urbanas opened the workshop by welcoming the delegation to the United States and highlighting the Department of Energy and the national labs' technical capabilities to work with other countries to promote sustainable secure energy markets.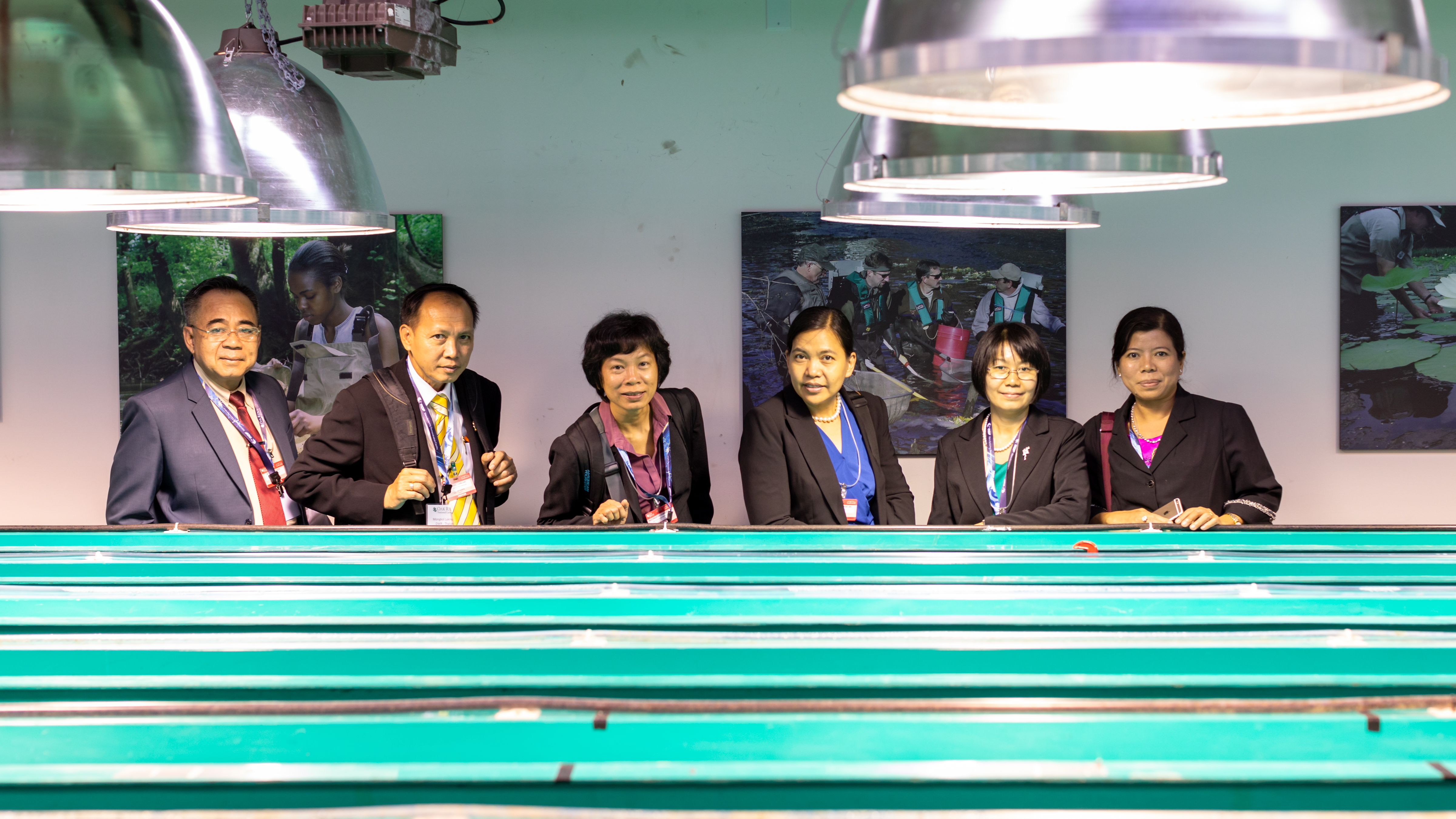 LMI is a multinational partnership formed to create integrated sub-regional cooperation among the Lower Mekong countries to address development and policy challenges in specific areas of interest: environment and water; energy security; education; health; connectivity; and agriculture and food security.
The workshop, "LMI—Integrating River Planning for Energy and Environment Technical Workshop," focused on the group's interest in strengthening water-related data management and information sharing in the Lower Mekong.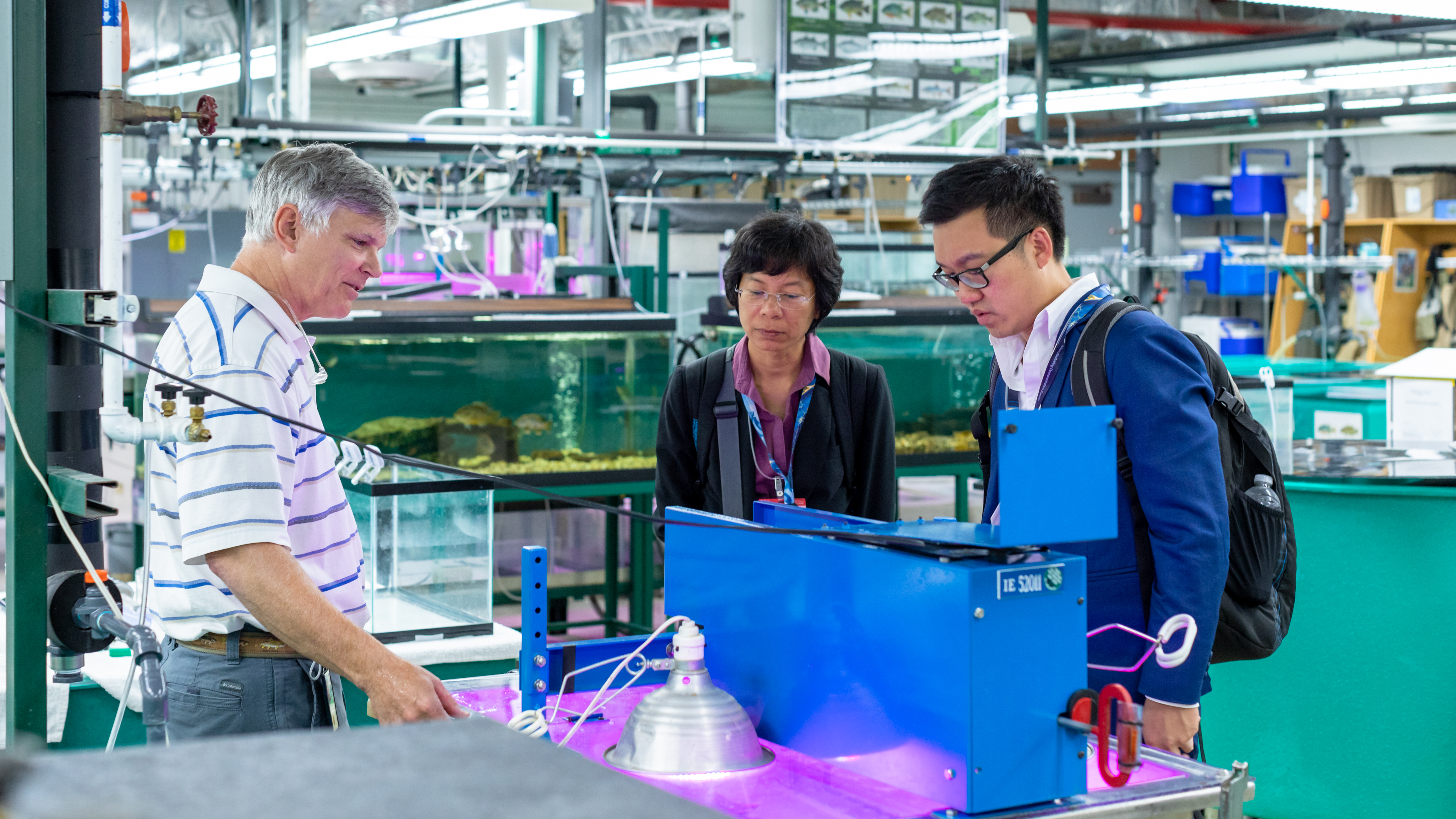 The workshop addressed tools for monitoring and data collection, visualization, and implementation in real-time river system scheduling, modeling, and optimization, as well as tools such as hydrodynamic and water quality models and software needed for short- and long-term scheduling and planning for multipurpose river system functions and future development.
This workshop supports efforts to promote access to real-time data under LMI's Mekong Water Data Initiative. The workshop was sponsored by the Department of State and Department of Energy.