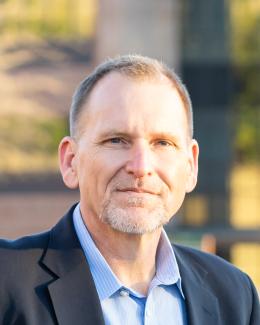 Robert M Wagner
Division Director, Buildings and Transportation Science
Bio
Dr. Robert Wagner is the Director of the Buildings and Transportation Science Division (BTSD) at Oak Ridge National Laboratory. He is a Fellow of the American Association for the Advancement of Science (AAAS), the Society of Automotive Engineers (SAE) International, and the American Society of Mechanical Engineers (ASME).
Dr. Wagner and his team steward two DOE national user facilities which include the National Transportation Research Center (NTRC) and the Building Technologies Research and Integration Center (BTRIC) at ORNL. The NTRC is the nation's only DOE-designated user facility focused on performing early-stage research and development in transportation technologies. BTRIC is the only DOE-designated user facility dedicated to performing early-stage research and development in building technologies.
Dr. Wagner is formerly Director of the NTRC. He was also on the leadership team and a founding member of the DOE initiative on the Co-Optimization of Fuels and Engines. The initiative brought together the expertise of nine national laboratories, more than 20 universities, and the DOE Vehicle Technologies Office and Bioenergy Technologies Office.
Dr. Wagner has served on the editorial boards of four international journals, on executive committees for ASME and SAE, has organized more than 30 significant technical conferences, symposiums, and panels and has authored more than 100 technical publications, and has more than 60 invited presentations in 10 countries. He also founded the ORNL Smoky Mountains Mobility Conference which is a unique forum designed to connect international thought leaders from diverse disciplines across industry, universities, national laboratories, and the government to drive the conversation for a more efficient, safe, and secure mobility future.
He earned BS, MS, and PhD degrees in mechanical engineering from the Missouri University of Science & Technology.
More information is available on LinkedIn and Google Scholar profiles.
Career Highlights
Director, Buildings and Transportation Science Division (2020-Present)

Director, National Transportation Research Center (2017-2020)

Lead, DOE Initiative on Co-Optimization of Fuels and Engines (2018-2020)
Founding Member and Leadership Team, DOE Initiative on Co-Optimization of Fuels and Engines (2015-2021)
Faculty, University of Tennessee Bredesen Center (2013-2021)
ORNL Relationship Manager, Fuels Engines and Emissions Research (2010-2020)
Distinguished Research Staff (2009-2018)
Director, Fuels Engines and Emissions Research Center (2010-2017)
Leader, Fuels and Engines Research Group (2012-2017)
Senior Research Staff (2004-2008)
Research Staff (2000-2003)
Post-doctoral Research Associate (1999-2000)
Graduate Student Intern (1998)
Graduate Student Intern (1996)
Undergraduate Student Intern (1992)
Awards
External Honors and Awards
2023 – SAE International L. Ray Buckendale Lecture Award
2023 – SAE International Medal of Honor
2022 –

Missouri S&T Ph.D. Commencement Speaker

2022 – IEEE Senior Member
2022 – Oppenheimer Science and Energy Leadership Program
2021 – DOE Vehicle Technologies Office Project Team Award
2019 – SAE International Top Contributor Class
2019 – DOE Vehicle Technologies Office Leadership Award
2018 – Missouri S&T Academy of Mechanical and Aerospace Engineers  
2018 – ASME McDonald Mentoring Award  
2018 – SAE Forest R. McFarland Award  
2017 – AAAS Fellow  
2015 – ASME Fellow  
2014 – ASME Internal Combustion Engine Award  
2014 – SAE International Leadership Citation  
2012 – SAE Fellow  
2011 – NAE China-America Frontiers of Engineering Symposium  
2010 – SAE Forest R. McFarland Award  
2010 – NAE U.S. Frontiers of Engineering Symposium
1999 – EPA Science to Achieve Results (STAR) Fellowship
Honor Societies
Phi Kappa Phi (General Honor Society)  
Tau Beta Pi (Engineering Honor Society)  
Pi Tau Sigma (Mechanical Engineering Honor Society)  
Sigma Xi (Scientific Research Honor Society)
Internal Honors and Awards
2023 – ORNL Leading with Integrity; recognition for exemplifying integrity in work and leadership
2018 – ORNL Mentoring Program; recognition for 5 years of dedication and outstanding service as a mentor  
2016 – ORNL Significant Event Award; development of unique marine engine facility 
2016 – ORNL Significant Event Award; support of the Additive Manufacturing Integrated Energy demonstration project  
2015 – ORNL Significant Event Award; development of an additively manufactured Shelby Cobra  
2014 – ORNL Awards Night Research; leadership at the Group Level Award  
2011 – ORNL Significant Event Award; demonstration of 45% Brake Thermal Efficiency on a light-duty engine  
2004 – ORNL Significant Event Award; development of adaptive control algorithms to identify and characterize combustion instabilities  
2003 – ORNL Awards Night Outstanding Accomplishment in Science & Technology Award for Early Career Engineering Accomplishment  
2002 – ORNL Significant Event Award; breakthrough research on diesel engine emissions controls
Professional Affiliations
Advisory Board Membership
Review Board for the Clemson University Virtual Prototyping of autonomy-enabled Grounds Systems (VIPR-GS) Center (2023)

Advisory Board of the Ohio State University Center for Automotive Research (2021–Present)

Strategic Advisory Council of the Missouri University of Science and Technology College of Engineering and Computing (2021–Present)

Board of Advisory Trustees of Southwest Research Institute (2018–Present)

Board of Advisors for the Mechanical, Aerospace, and Biomedical Engineering Department at the University of Tennessee, Knoxville (2017–Present)

Advisory Committee of the Energy and Policy Innovation Center at the Georgia Institute of Technology (2017–2018)

International Scientific Advisory Board of Competence Center Combustion Processes Engine Research Center at Lund University, Sweden (2016, 2018, 2020)

Program Advisory Group for California Air Resource Board program on Evaluating Technologies and Methods to Lower Nitrogen Oxide Emissions from Heavy-Duty Vehicles (2013–2018)
Editorial Boards
Member of the Editorial Board for Energies (2019–Present)
Member of the Editorial Board for Engineering Engine and Fuel (2018–Present)
Member of Editorial Board (2010–Present) and the International Advisory Board (2019–Present) for the International Journal of Engine Research
Associate editor of Frontiers in Engines and Automotive Engineering subtopic on "Engine and Vehicle Systems" (2014–2021)
Member of founding Editorial Board of the Journal of Emission Control Science and Technology (2014–2018)
Guest editor of the International Journal of Engine Research special issue on "Cyclic Dispersion in Engine Combustion" (2014–2015)
Associate editor of the SAE International Journal of Engines (2012–2015)
Notable Technical Society Leadership
Member, ASME Nominating Committee (2022-Present)
Chair, ASME McDonald Mentoring Award Committee (2023-Present)
Member, ASME McDonald Mentoring Award Committee (2022-Present)
Chair, ASME Internal Combustion Engine Award Committee (2019-2021)
Member, ASME Internal Combustion Engine Award Committee (2016-2021)
Division Chair, ASME Internal Combustion Engine Division (2018-2019)  
Division Vice-chair, ASME Internal Combustion Engine Division (2017-2018)  
Division Assistant Vice-chair, ASME Internal Combustion Engine Division (2016-2017)  
Organizer of two ASME Internal Combustion Engine Fall Conferences
Chair, SAE Fuels & Combustion Committee (2008-2009)
Founder and/or organizer of more than 20 SAE International symposiums, panels, and conferences