Project Details
Funding Source
Department of Energy (DOE)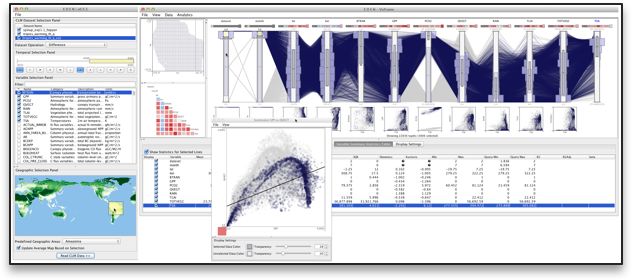 Problem Statement
Determination of significant associations between interrelated climate simulation parameters and outputs is a challenge due to the rapid increases in data quantity, quality, and the number of different variables.
Classical approaches restrict exploration.
Technical Approach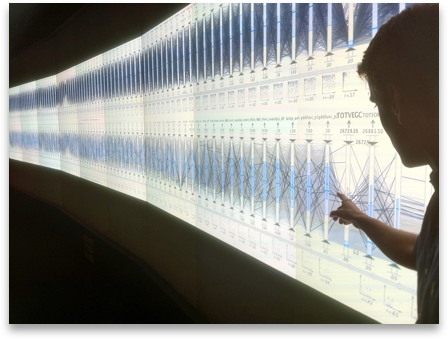 Integrate automated statistical analytics with interactive information visualization techniques to guide the analyst to significant associations.
Exploratory analysis of large CLM4 ensembles in close collaboration with model researchers from ORNL, PNNL, and LANL.
Dynamic visual queries provide "live" access to data behind the visualization.
Benefits and Highlights
Interactive exploratory analysis provides intuitive dynamic visual queries to allow hypothesis generation and validation.
Facilitates simultaneous analysis large multi-dimensional data in a single 2-D display.
Can reveals unexpected relationships and serendipitous discoveries.