Overview/Objective
To overcome the current gaps in hydropower fleet management data, researchers at ORNL are developing data-driven best practices that can be shared with hydropower facilities to optimize value and reliability of these renewable energy facilities.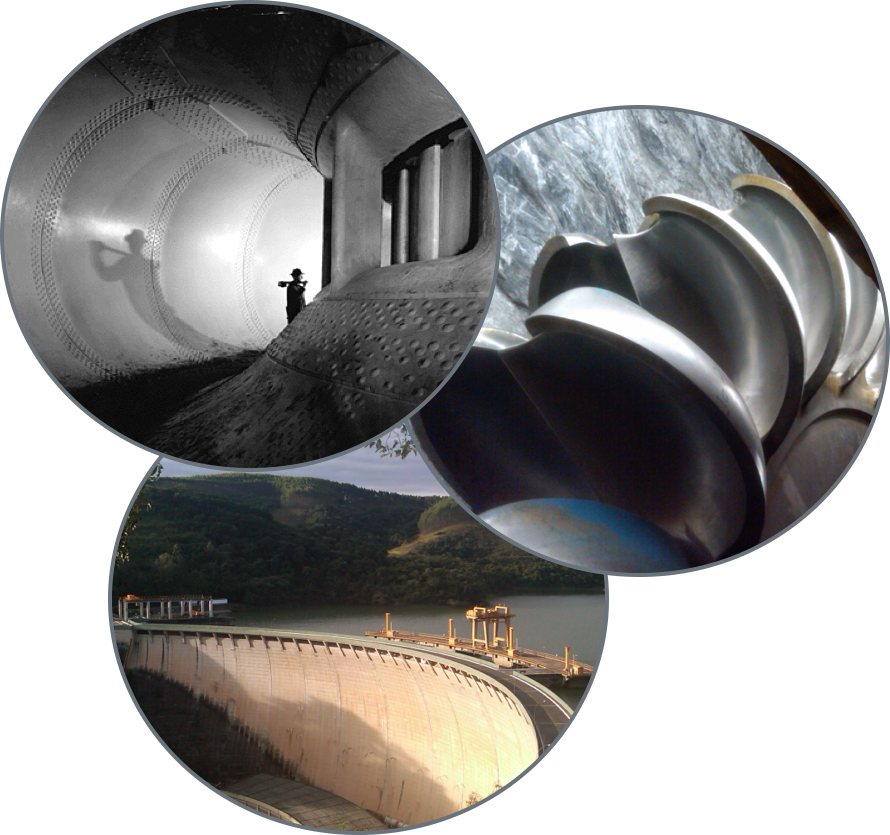 Results
The research team, in partnership with hydropower operators, developed a standardized process for integrating different types of data and information across a hydropower facility, and assessed the availability and sufficiency of information. The goal was to extract insights into how changing characteristics of hydropower facility operations impacts asset conditions as well as operations and maintenance costs.
To determine the best practices of fleet performance, the research team performed data sufficiency assessments of the Electric Utility Cost Group (EUCG) cost database, the Hydropower Asset Management Partnership (HydroAMP) asset condition database, and the North American Electric Reliability Corporation's Generating Availability Data System (NERC GADS) to review outage performance statistics.
Key outcomes include:
In partnership with hydropower operators, ORNL is developing tools for facility and fleet-wide data integration and analysis, supporting predictive and smart asset management practices.

Having partnered with the EUCG Committee since 2007, ORNL performs an annual top performers analysis and benchmarking report.

The HydroAMP data sufficiency assessment led to the development and implementation of a data improvement guide to increase the robustness and clarity of the dataset.

Through the NERC GADS working group, the project team is providing input on the design data fields necessary to ease accessibility and increase participation.
Impact
This research focuses on synthesizing new insights for hydropower decision makers from existing, yet disparate datasets. Through partnerships and assessments, the ORNL research team is executing specific use cases that offer tangible courses of action in alignment with defined strategies, metrics, indicator models, and other foundational operational tactics. One such use case—developed in partnership with Pacific Gas & Electric—examines the operations and maintenance effects of intensifying dispatch variability.
Other use cases include:
The effect of parameter uncertainty on Whole Life Cost Model results for hydropower asset replacement strategies

Scoping of the Department of Energy's role in hydropower digitalization and advanced condition monitoring

Coordinating database discovery with the ORNL HydroSource project