Problem Statement
We must be able to determine what is inside an unknown radiological system as quickly and accurately as possible. 
Technical Approach
A surrogate modeling approach based on polynomial chaos expansion is implemented into robust stochastic optimization/uncertainty quantification methods in an inverse transport toolset. 
Benefit
Surrogate modeling allows us to leverage the accuracy of stochastic approaches while achieving orders-of-magnitude reduction in run times.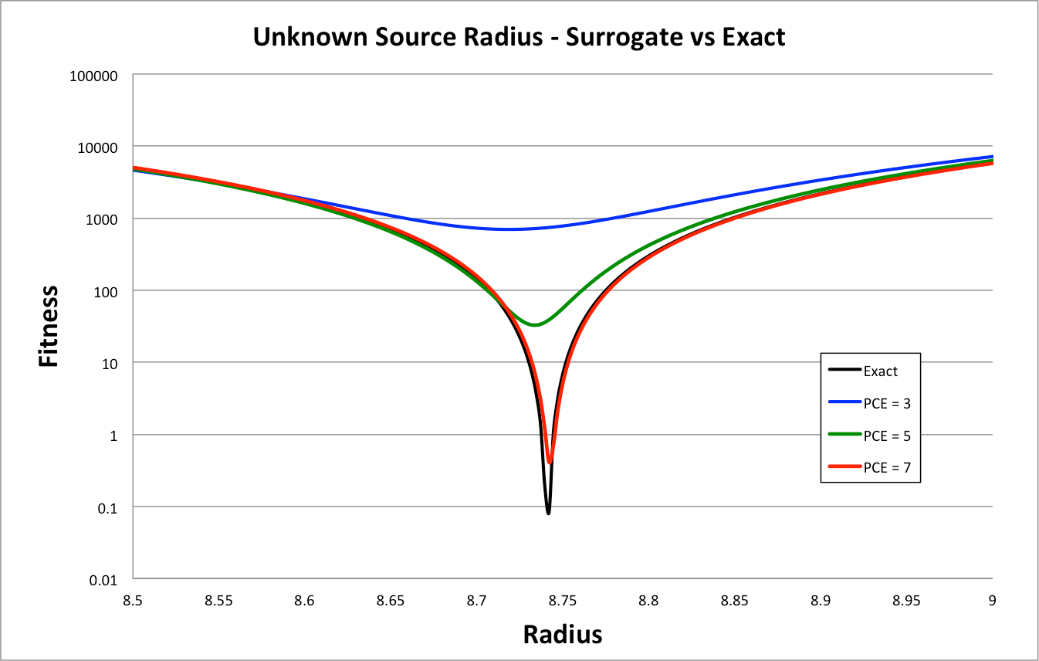 Project Details
Funding Source
Department of Energy (DOE)