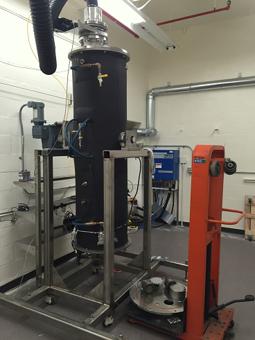 Problem Statement
Technical Nuclear Forensics desires surrogate debris to support fallout collections, analysis, and diagnostics.
To aid ORNL generation of surrogate debris, modeling of the workflow process is desired to aid in debris generation planning and execution.

Technical Approach
Record data from development of the ORNL Particle Dispersion Test Chamber (PDTC) and develop process models to simulate debris production from HFIR irradiations to final product.  V&V against future debris production.
Benefit
Modeling will aid in understanding and control of the chemical processes involved in debris production.  Modeling will also provide a tool to explore process variations to optimize surrogate debris characteristics for end users' particular needs.