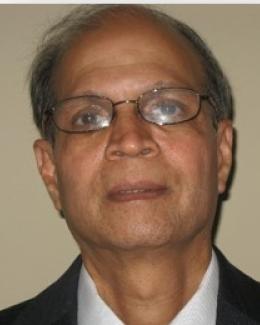 Ramesh R Bhave
Distinguished R&D Staff and Team Lead, Membrane Technologies
Bio
Ramesh Bhave is a Distinguished R & D Staff and Team Lead, Membrane Technologies in the Chemical Sciences Division at the Oak Ridge National Laboratory (ORNL).  He holds a B. S. and Ph. D. in Chemical Engineering from the University of Bombay in India. He was a Post-doctoral Research Associate in the Department of Chemical Engineering at the Stevens Institute of Technology, Hoboken, NJ.
Prior to joining ORNL in April 2008, he was a Senior R & D Manager at Pall Corporation. Dr. Bhave has more than 21 years of industrial R & D experience and was responsible for the development of a number of innovative membrane-based separation processes from laboratory scale to full-scale industrial systems across diverse industries such as chemical and petrochemical, food/beverage, pharmaceutical and biotechnology. At ORNL, Dr. Bhave leads a broad research program in the area of membrane separations supported by the DOE and industry.  He is a project leader for membrane-based rare earth elements separation supported by the Critical Materials Institute (CMI), an energy innovation hub funded by the DOE.
Areas of Research: membrane science, separations science and technology, rare earth separations, molecular sieve gas separations, membrane separations for nuclear fuel cycle research and development.
Awards
R & D Magazine 2014 R & D 100 Award, Super-hydro-tunable HiPAS membranes, awarded to the team of M. Hu, R. Bhave, B. Bischoff, M. Sturgeon and T. Theiss.
News:
113th U.S. Congressional Subcommittee on Energy and Mineral Resources, Oversight Hearing on "America's Helium Supply: Options for Producing more Helium from Federal Lands, July 11, 2013. Chemical & Engineering News featured Recycling Rare Earths from E-Waste More Sustainably (7/8/15). ORNL Press Release 8/14/15; membrane solvent extraction for rare earth element recovery is the first CMI technology licensed to U. S. Rare Earths, Inc.
Specialized Equipment
Nano-permporometry for characterization of molecular sieve membranes
Trademarks and Patents
12 issued U.S. patents and 4 pending U.S. Patent applications.