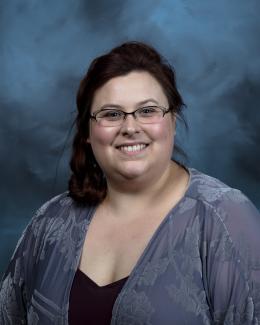 Contact Information
Kristina O Armstrong
R&D Assistant Staff
Bio
Ms. Armstrong works for Oak Ridge National Laboratory with a focus on energy and technoeconomic analyses of various technology applications.  She started in the Vehicle Systems Research group creating a model for calculating the manufacturing energy requirements of fiber reinforced composite polymers (FRCP), then expanding that project to create an open-source web-based tool using the R programming language.  She also completed a series of strategic analyses on wide bandgap semiconductor power electronics focusing on the general market as well as five specific applications (data centers, renewable energy, motor drives, rail, and hybrid/electric vehicles). 
As part of the Energy Efficiency Research and Analysis group Ms. Armstrong has continued working on technoeconomic analyses.  In 2018, she completed a market analysis on combined heat and power in Mexico, culminating in an ORNL report and presentation at the Green Expo in Mexico City.  Other projects include an cost analysis comparing Additive Manufacturing to Conventional Manufacturing for geothermal well parts and an analysis of U.S. food loss and waste.  She is also the lead engineering support for the Department of Energy's (DOE) effort to transition several legacy software tools to a modern, open source format (MEASUR).  This is a multi-year project working with programmers and subject matter experts to build, polish, and expand this tool to maximize its benefit to users.  She is also a Technical Account Manager for the Better Plants program, assisting partners in achieving their energy use reduction goal and connecting them with DOE resources to reach greater energy savings.
Ms. Armstrong has a Master of Science from Colorado State University's Mechanical Engineering Program; her thesis focused on a life cycle assessment view of the connections between food, energy and waste with specific analysis of the nitrogen and water requirements of algal biofuels.  She also attended University of Missouri-Rolla (now Missouri Science & Technology), earning a bachelor's degree, magna cum laude, in Chemical Engineering.