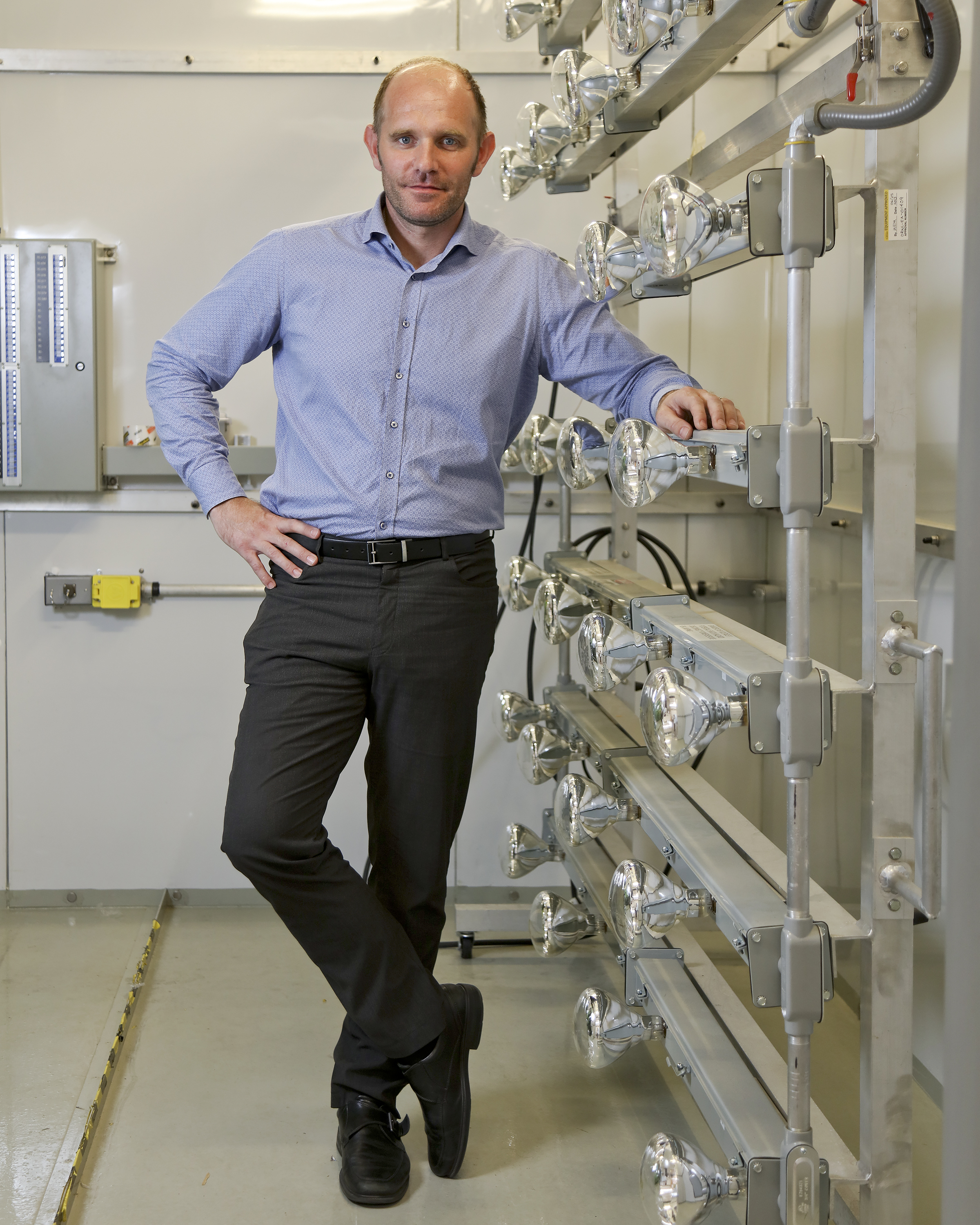 July 7, 2016 — A scientist that sings opera and performs in musical theater? Sure. If you're a Renaissance Man like Simon Pallin.
Pallin is a researcher in Oak Ridge National Laboratory's Buildings Technologies Research & Integration Center. But his early interests and activities reveal a versatile person that could have chosen a number of occupations.
Pallin is one of those people that do many things well. Born in the small tourist town of Varberg off the west coast of Sweden, the first inkling of Pallin's engineering talents appeared at a young age when he helped take care of things around the house and became interested in how they work. But he was drawn to arts much of his life.
"My mother gave me an appreciation of the arts," Pallin said. As a boy, he learned the performance arts, appearing in musical theater. He was quite the accomplished opera singer and even wanted to pursue the art as a career. He also excelled at athletics, especially soccer, and enjoyed fitness activities. In 1995, he was actually one of Sweden's first spin instructors at a fitness center, which he would later buy, expand and sell.
He eventually chose engineering, and in 2008, earned his master's degree in civil engineering with a minor in architecture and interior design from Chalmers University of Technology in Sweden. While at Chalmers, he also earned his Ph.D. in building technology with a focus on probabilistic risk, learning best practices in building envelope design.
"Europe learned earlier than the United States that when you start making buildings more airtight, moisture problems can crop up because the air doesn't exchange as well," he said. The relatively low energy prices in the United States have slowed national research in this area.
Pallin came to the states in 2014 to join the R&D staff in the Building Envelope Systems Research group. He conducts hygrothermal analyses, the flow of heat, air and moisture through the building envelope, i.e., walls, insulation, flashing, roofing, etc., for air tightness and evaluates the risk of mold and deterioration of the structure.
"We need to make our buildings more airtight to reduce energy losses associated with air leakage," he said. "Unfortunately, when we make our buildings more airtight, indoor moisture can accumulate. High moisture levels within the building increase the risk of moisture-related damage to the building envelope components."
Pallin also is in the process of developing a computer tool (Energy and Moisture Management Expert Systems, or EMMES) that provides expertise from the industry's best researchers and building scientists.
What are his thoughts on working at ORNL?
"I think working as a researcher at a respected institution such as ORNL, with DOE as a sponsor, allows my work to have the biggest impact possible," he said. "Also, it's great having so many collaborators close at hand."
Pallin spends off-duty time coaching soccer and remodeling his home, which he shares with his wife and three children. — Written by Adrienne Weber