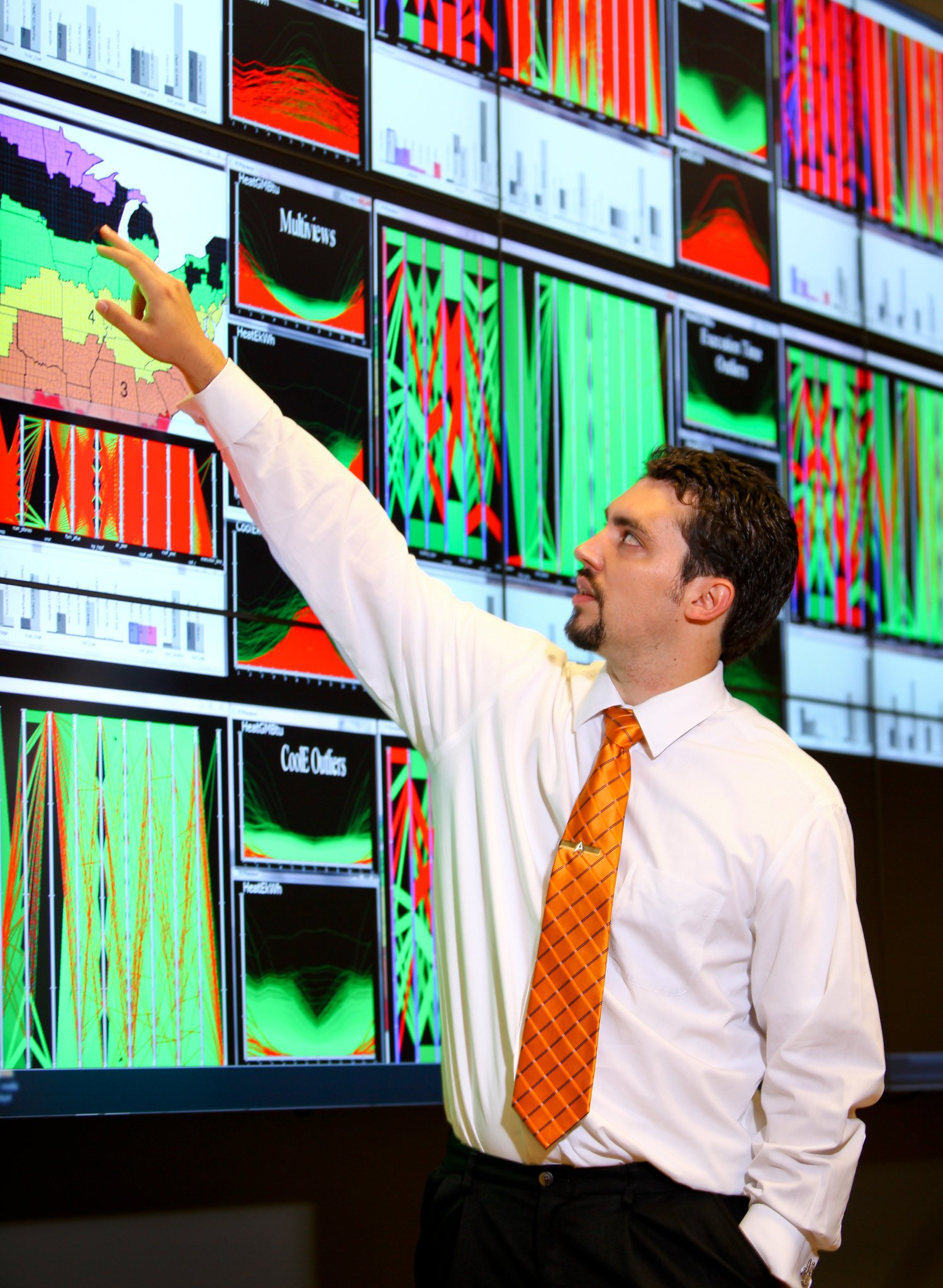 ORNL's building energy efficiency researchers have access to some of the most powerful supercomputing, visualization, and analytics tools in the world. ORNL hosts a 20 pet- a op, 299K core, 710 terabyte memory Cray supercomputer (Titan, the world's fastest nonclassified system), as well as several others. Researchers can analyze and visualize their data using EVEREST, a 35 million pixel, 30×10 ft visualization wall at ORNL or the 16-million-pixel display wall within the Transportation Research and Visualization Laboratory (TRAVL) at ORNL's National Transportation Research Center. 
The Roof Savings Calculator was developed as an industry-consensus roof savings calculator for commercial and residential buildings using whole-building energy simulations.
This handbook provides information that enables designers, builders, and homeowners to understand foundation design problems and solutions.
Oak Ridge National Laboratory (ORNL)/Fraunhofer IBP is a menu-driven PC program which allows realistic calculation of the transient coupled one-dimensional heat and moisture transport in multi-layer building components exposed to natural weather.
Estimates Cooling and Heating Savings for Flat Roofs with Non-Black Surfaces
Heating and cooling account for 50-70% of the energy used in the average American home. Inadequate insulation and air leakage are leading causes of energy waste in most homes.
Autotune automatically calibrates models to building energy use data.
DOE Steep Slope Calculator estimates cooling and heating savings for residential roofs with non-black surfaces.
This paper describes results from both steady-state and dynamic hot box tests.
Heat Pump Design Model (Mark 7 Version)
Supports prototype research, product development, and limited alternative refrigerant evaluation for air-source vapor-compression-based equipment and appliances. The Mark 7 version is the standard fixed speed heat pump configuration with a single indoor unit.
Heat Pump Design Model (Flex Version)
Supports prototype research, product development, and alternative refrigerant evaluation for vapor-compression-based equipment and appliances. The flexible version can handle a range of units with multiple speeds for space conditioning, water heating, and refrigeration applications.
This paper proposes for consideration as a nationally accepted consensus methodology a procedure for estimating the whole opaque wall R-value (whole-wall R-value), independent of system type and construction materials.