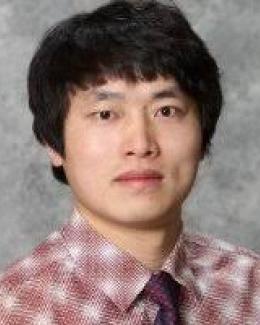 Contact Information
Xianhui Zhao
R&D Associate Staff
Bio
Dr. Zhao obtained a Ph.D. in Agricultural, Biosystems and Mechanical Engineering from South Dakota State University, a M.S. in Materials Science, and a B.S. in Mechanical Engineering. After obtaining the M.S., he has worked as a Research Assistant at Tsinghua University for half a year.  
Dr. Zhao has been a Postdoctoral Scholar (Jan. 2016 – Apr. 2018) at University of South Florida in the laboratory of Dr. John Kuhn and Dr. Babu Joseph. Then, he has been a Postdoctoral Research Associate (Jun. 2018 – May 2021) at Oak Ridge National Laboratory in the laboratory of Dr. Soydan Ozcan. Since Jun. 2021, he is an R&D Associate Staff at Oak Ridge National Laboratory. His research interests and expertise fall in the general areas of material development and characterization, biomass conversion to composite and biofuel, waste recycling and upcycling, CO2 utilization, 3D printing, and applied catalysis. In addition, he has worked extensively on the kinetic study of catalytic reactions, process simulation (e.g., Aspen software), pyrolysis, biogas reforming, Fischer–Tropsch synthesis, vacuum carburizing process of low-carbon alloy steel, photovoltaic materials based on ion doped thin films, and colored composite materials. 
Dr. Zhao has authored 50 peer-review publications in international journals, 7 publications in international and national conferences, 3 patents (2 pending), and 3 book chapters (2 under review). He holds numerous prestigious awards including National Aspiration Scholarship, Outstanding Service Award, and Excellent Graduate Leader.