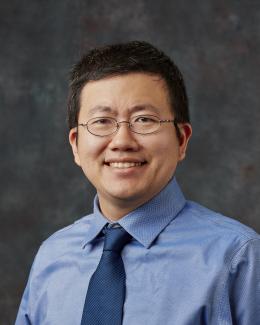 Contact Information
Shih-Chieh Kao
Group Leader, Water Resource Science and Engineering
Bio
Dr. Shih-Chieh Kao is a Senior Research Staff and Group Leader of the Water Resource Science and Engineering Group within the Environmental Science Division at Oak Ridge National Laboratory. His areas of research include hydrologic modeling, hydro-climate impact assessment, hydro-meteorological extremes, streamflow availability, river network, and hydropower resource evaluation. He has been serving as the principal investigator of the Department of Energy (DOE) Water Power Technologies Office (WPTO) – "Effects of Climate Change on Federal Hydropower – SECURE Water Act Section 9505 Water Use Analysis" since 2011. Prior to ORNL, Kao was a postdoctoral research associate at Purdue University, where he earned his doctorate in Civil Engineering in 2008. His dissertation, "Multivariate Statistical Analysis of Indiana Hydrologic Data," was awarded the 2008 Purdue Civil Engineering Best Dissertation. Kao has been a frequent reviewer for over 20 scientific/engineering journals. He is a member the ASCE Environmental and Water Resources Institute's Hydrological Technical Committee on hydroclimate and probable maximum precipitation. Kao received the Outstanding Reviewer Award from Journal of Hydrologic Engineering at 2009, and the Statistical Hydrology Best Paper Award from International Commission on Statistical Hydrology at 2013.
Awards
July 2020 - Platform for Advanced Scientific Computing 2020 (PASC20) Conference Best Paper Award – Sharif et al. (2020) "Performance Evaluation of a Two Dimensional Flood Model on Heterogeneous High-Performance Computing Architectures"
April 2014 - Significant Event Award – "National Hydropower Asset Assessment Program (NHAAP)", Oak Ridge National Laboratory.
Oct 2013 - Statistical Hydrology Best Paper Award, International Commission on Statistical Hydrology, International Association of Hydrological Sciences.
Jan 2010 - Outstanding Reviewer Award, Journal of Hydrologic Engineering, American Society of Civil Engineers.
Oct 2008 - Civil Engineering Best Dissertation Award, Purdue University.
Facilities
Oak Ridge Leadership Computing Facility (OLCF)