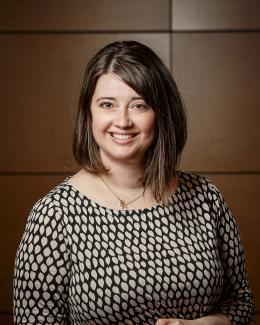 Colleen M Iversen
Distinguished Staff Scientist and Group Leader (Plant-Soil Interactions Group)
Bio
About me
I am an ecosystem ecologist who uses a variety of field and laboratory techniques to understand and predict how ecosystems are shaped by climatic change. Specifically, I work at the root-soil interface to investigate how atmospheric and climatic change alters belowground carbon and nutrient cycling.

My science takes me to a number of interesting and beautiful ecosystems from bogs to temperate forests to Arctic tundra, and I lead a team that curates the largest root trait database in the world, FRED. 

Please see www.colleeniversen.com and https://colleeniversen.ornl.gov for more information! 
Recent publications of interest
Iversen CM, Latimer J, Brice DJ, Childs J, Vander Stel HM, Graham J, Griffiths N, Malhotra A, Norby RJ, Olehieser K, Phillips J, Salmon VG, Sebestyen SD, Yang X, Hanson PJ. 2022. Whole-ecosystem warming increases plant-available nitrogen and phosphorus in the SPRUCE bog. Ecosystems, on-line. 
Defrenne CE, Childs J,  Fernandez CW, Taggart M,  Nettles WR, Allen MF,  Hanson PJ, 
Iversen CM
. 2021. 
High‐resolution minirhizotrons advance our understanding of root‐fungal dynamics in an experimentally warmed peatland
. 
Plants People Planet
 3: 640 - 652. Part of a Special Issue on Mycorrhizas for a Changing World. 
Iversen CM
, McCormack ML, Powell AS, Blackwood CB, Freschet GT, Kattge J, Roumet C, Stover DB, Soudzilovskaia NA, Valverde-Barrantes OJ, van Bodegom PM, Violle C. 2017. Viewpoints: A global Fine-Root Ecology Database to address belowground challenges in plant ecology. New Phytologist 215: 15-26.
Awards
Please see http://www.colleeniversen.com/honorsandawards.html for more information!
Highly Cited Researcher, Web of Science Group, Clarivate Analytics​​ (2019 and 2020)
'In recognition of exceptional research performance demonstrated by production of multiple highly cited papers that rank in the top 1% for field and year in Cross-Field.'
Science Communicator Award, UT-Battelle Awards Night (2019)
'In recognition of Colleen's many contributions to science communication and outreach, and to her ability to present science in a compelling manner to audiences of all ages.'
Director's Award for Outstanding Individual Accomplishment in Mission Support, UT-Battelle Awards Night (2019)
'Among the many achievements recognized at the 2019 UT-Battelle Awards Night, yours was selected as an exceptional contribution to our success.'
Inaugural cohort, New Voices in Sciences, Engineering, and Medicine
(2018 - 2020)
'The National Academies of Sciences, Engineering, and Medicine are launching the 'New Voices in Sciences, Engineering, and Medicine' initiative to identify outstanding early-career science, engineering, and medicine (SEM) leaders. They will engage in communicating the evidence base for addressing national and global challenges to provide new perspectives on issues of importance to the community represented by the National Academies, and to help identify ways to expand the diversity of expertise that is brought to all of the Academies' convening and advisory activities.'
Early Career Fellow of the Ecological Society of America (2017 - 2021)
'Elected for her leadership and creativity in linking experimentation and modeling to advance ecological understanding of the influence of fine plant roots on the fate of vast pools of carbon and nutrients held in the soils of diverse biomes.'
​
Stanley I. Auerbach Early-Career Award for ​Excellence in Environmental Sciences (2012)
​Environmental Sciences Division, Oak Ridge National Laboratory
Distinguished Achievement Award for Post-Graduate Research (2010)
Environmental Sciences Division, Oak Ridge National Laboratory