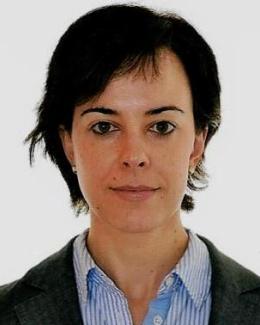 Contact Information
Alicia M Manjon Sanz
Neutron Scattering Scientist
Bio
Education
2015                    Ph.D. in Chemistry, The University of Liverpool, United Kingdom. Supervisor: Matthew Rosseinsky.
2008                    Licenciatura in Chemistry, Universidad Autónoma de Madrid, Spain.
Professional Appointments
2020  –                 Instrument Scientist at POWGEN, Neutron Scattering Division, Oak Ridge National Laboratory, United States.
2018 – 2020         Postdoctoral Research Associate at the Materials Science and Powder Diffraction beamline, ALBA Synchrotron Light Facility, Spain.
2015 – 2018         Postdoctoral Scholar, Department of Chemistry, Oregon State University, United States.
2012 – 2014         Research Fellow, Structural Materials Science Laboratory, RIKEN, SPring-8, Japan.
2009 – 2010         Industrial Researcher, Institute of Catalysis and Petrochemistry, Consejo Superior de Investigaciones Científicas, Spain.
Research Interests
Alicia Manjon Sanz is a materials chemist with experience in synthesis, and elucidating the structure-property relationships of technologically important materials as well as nanocrystalline Metal Organic Frameworks using diffraction and scattering techniques.
Other Publications
https://orcid.org/0000-0002-7091-3484