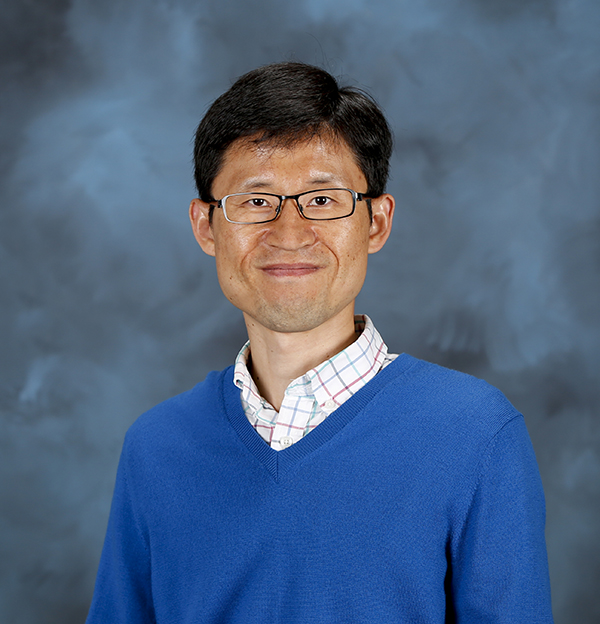 OAK RIDGE, Tenn, Nov. 17, 2016 – Seyong Lee, a computer scientist at the Department of Energy's Oak Ridge National Laboratory,  received the IEEE Computer Society TCHPC Award for Excellence for Early Career Researchers in High Performance Computing at SC16 in Salt Lake City, Utah.
The award recognizes individuals who have made outstanding, influential, and potentially long-lasting contributions in the field of high performance computing within five years of receiving their doctorate.   
As a researcher in Future Technologies group in ORNL's Computer Science & Mathematics Division, Lee pursues solutions for parallel programming and performance optimization in heterogeneous computing environments, compiler optimization via novel architectures, and program analysis for high-performance computing (HPC).
Lee has also been an active member of the larger HPC community through his service on the OpenACC Technical Forum and his roles as a guest editor, an external reviewer, and member of the program committee for several journals and conferences, including IEEE Transactions on Parallel and Distributed Systems, the Journal of Parallel and Distributed Computing, IEEE International Parallel & Distributed Processing Symposium, the ACM SIGPLAN Symposium on Principles and Practice of Parallel Programming, and the ACM/IEEE International Conference for High Performance Computing, Networking, Storage, and Analysis.
Originally from South Korea, Lee earned his undergraduate degree from Seoul National University before completing his doctorate in electrical and computer engineering from Purdue University. 
ORNL is managed by UT-Battelle for the Department of Energy's Office of Science, the single largest supporter of basic research in the physical sciences in the United States. DOE's Office of Science is working to address some of the most pressing challenges of our time. For more information, please visit energy.gov/science.