September 27, 2017 - With the licensing to Enchi Corporation of a microbe custom-designed to produce ethanol efficiently, Oak Ridge National Laboratory (ORNL) and the BioEnergy Science Center (BESC) mark the culmination of 10 years' research into ways to improve biofuels production.
Enchi has licensed a portfolio of intellectual property from BESC partners ORNL and Dartmouth College focused on a custom-engineered microbe, Clostridium thermocellum (CT), with heightened properties ideal for digesting and converting biomass into ethanol.
BESC was launched as a U.S. Department of Energy (DOE) Bioenergy Research Center led by ORNL in the fall of 2007 with the mission of understanding and overcoming biomass recalcitrance—the natural resistance of plants to being broken down and converted to fuels.
Ten years, 193 invention disclosures, 60 patent applications, 22 licenses, and 941 peer-reviewed publications later, BESC's 17 partner institutions have produced legacy achievements in making biofuels production more efficient and less costly.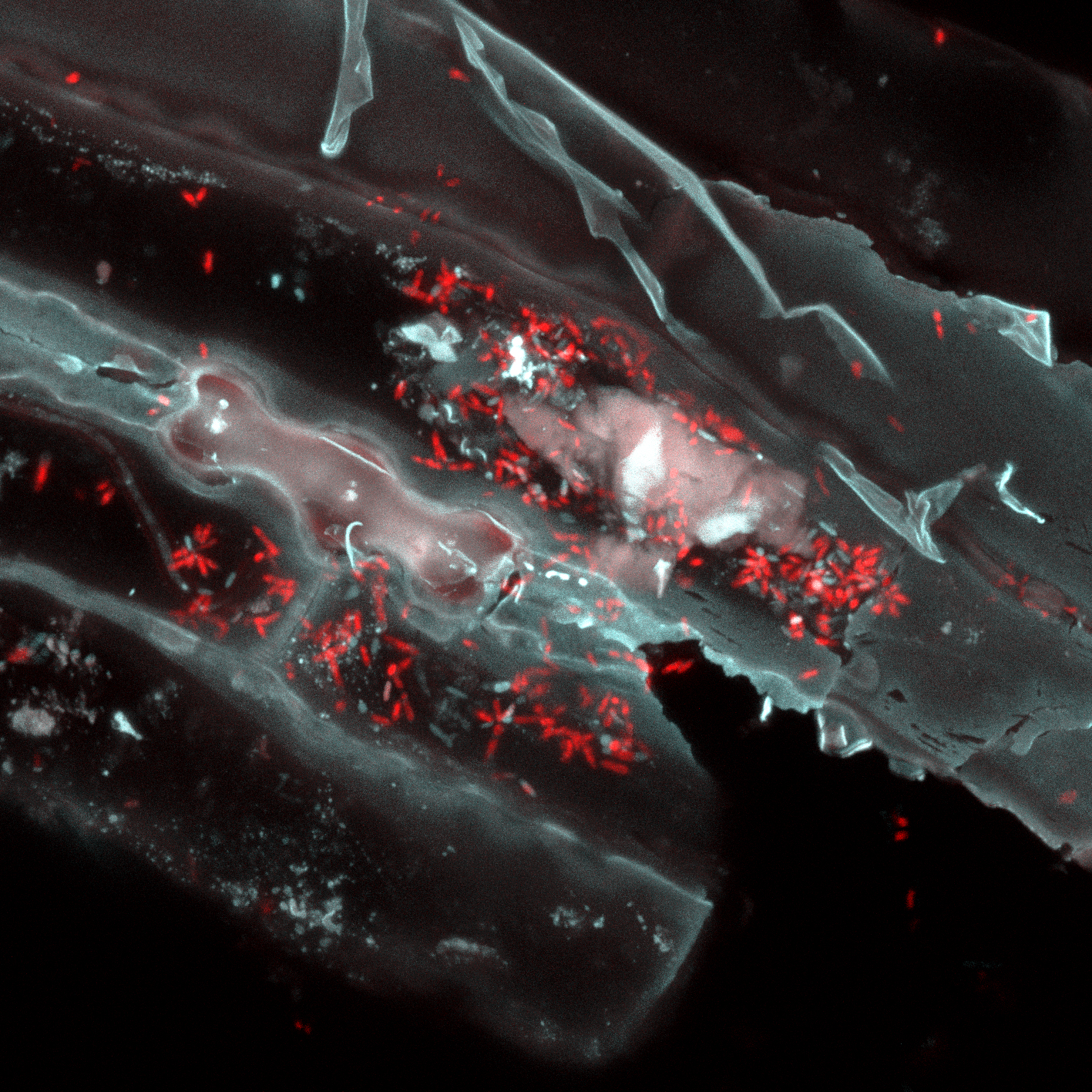 Those achievements include relationships with two companies—Mascoma Corporation, which focused on commercializing BESC advances in yeast to break down and ferment plant cellulose, and more recently Enchi.
One such breakthrough was the BESC-supported and enabled concept of consolidated bioprocessing (CBP), which combines biomass digestion and fermentation into one step using microbes without the addition of costly enzymes. The challenging task involved engineering CT to perform those functions at high yield, while enhancing traits that reinforced the microbe's tolerance of the ethanol environment.
"Inch by inch, we engineered different pathways into or knocked out certain gene systems in CT to improve biofuel yield while making it more tolerant of the fuel it's making. For most microbes, the biofuel you're making is somewhat toxic to them. Unless you address that, you can only ever make so much of the fuel before the microbe dies," said BESC Director Paul Gilna.
The ultimate goal for Enchi is to create what it calls "CBP-Plus," which eliminates the need for costly enzymes as well as thermochemical pretreatment of biomass, said Enchi Chief Executive Officer Bill Brady.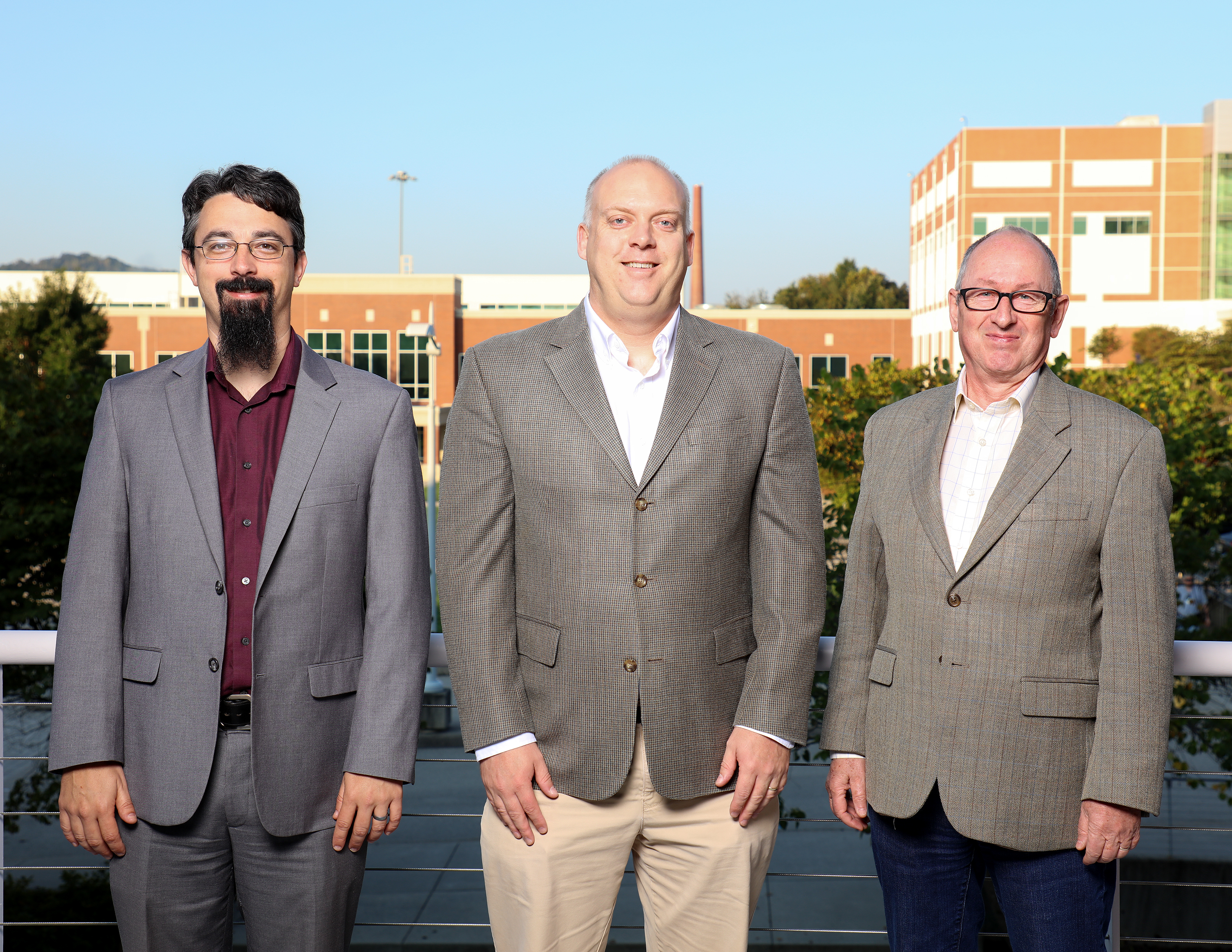 "The challenge for commercial-scale cellulosic ethanol is cost-competitiveness," Brady said. "The root causes underlying the high cost of current technology are complex processes that lead to high capital and operating costs. We are pursuing a process that solves these issues with a bacterium that is good at breaking down plant material and then fermenting it into ethanol. BESC and its researchers have made terrific progress on that. Today we have process concepts that completely eliminate the need for pretreatment involving elevated temperatures and/or added chemicals."
Collaboration enables breakthrough success
ORNL scientist Steven Brown led a team of BESC researchers who resequenced the genome of a CT strain to identify the gene responsible for ethanol tolerance and promote it. "It was a daunting task," Brown said. "We identified more than 400 mutations of interest in that particular bacterium."
The research, detailed in the Proceedings of the National Academy of Sciences, was a team effort led by ORNL and Dartmouth. "That's where the benefit of being part of an organization like BESC was apparent," Brown said. Scientists in Professor Lee Lynd's laboratories at Dartmouth such as Adam Guss —now an ORNL researcher—helped test the hypothesis and performed the enzyme assays that characterized the bacterium's response. Jeremy Smith, director of ORNL's Center for Molecular Biophysics and a Governor's Chair at the University of Tennessee, performed a computational analysis that gave the team insights into molecular mechanisms.
"Engineering an ethanol pathway into a microbe that normally doesn't make much ethanol, protecting that microbe from the increases in the very product it's making, then licensing the technology to a company that will develop it into a potentially commercial application is nothing less than a legacy event for BESC," Gilna said.
"We were looking for a game changer in cellulosic ethanol and think we have found it," Brady added, noting that the engineered microbe could potentially move the payback period for a commercial cellulosic ethanol operation from 15 years down to two years.
Over its 10-year span, BESC has shepherded other remarkable achievements, including:
BESC's achievements in plant genomics, microbial engineering, biochemistry, plant physiology, and other areas will carry over into the Center for Bioenergy Innovation (CBI), a newly approved DOE bioenergy research center ORNL will lead beginning this fall.
CBI's focus will be on developing more robust biomass feedstock plants, conversion of those plants to advanced biofuels such as C4 alcohols and esters, and maximizing economic value by creating valuable chemical byproducts from lignin—the residue left over after biomass processing.
BESC and CBI are both funded by the Office of Biological and Environmental Research within DOE's Office of Science. ORNL is managed by UT-Battelle for the Office of Science, the single largest supporter of basic research in the physical sciences in the United States. DOE's Office of Science is working to address some of the most pressing challenges of our time. For more information, please visit https://energy.gov/science.