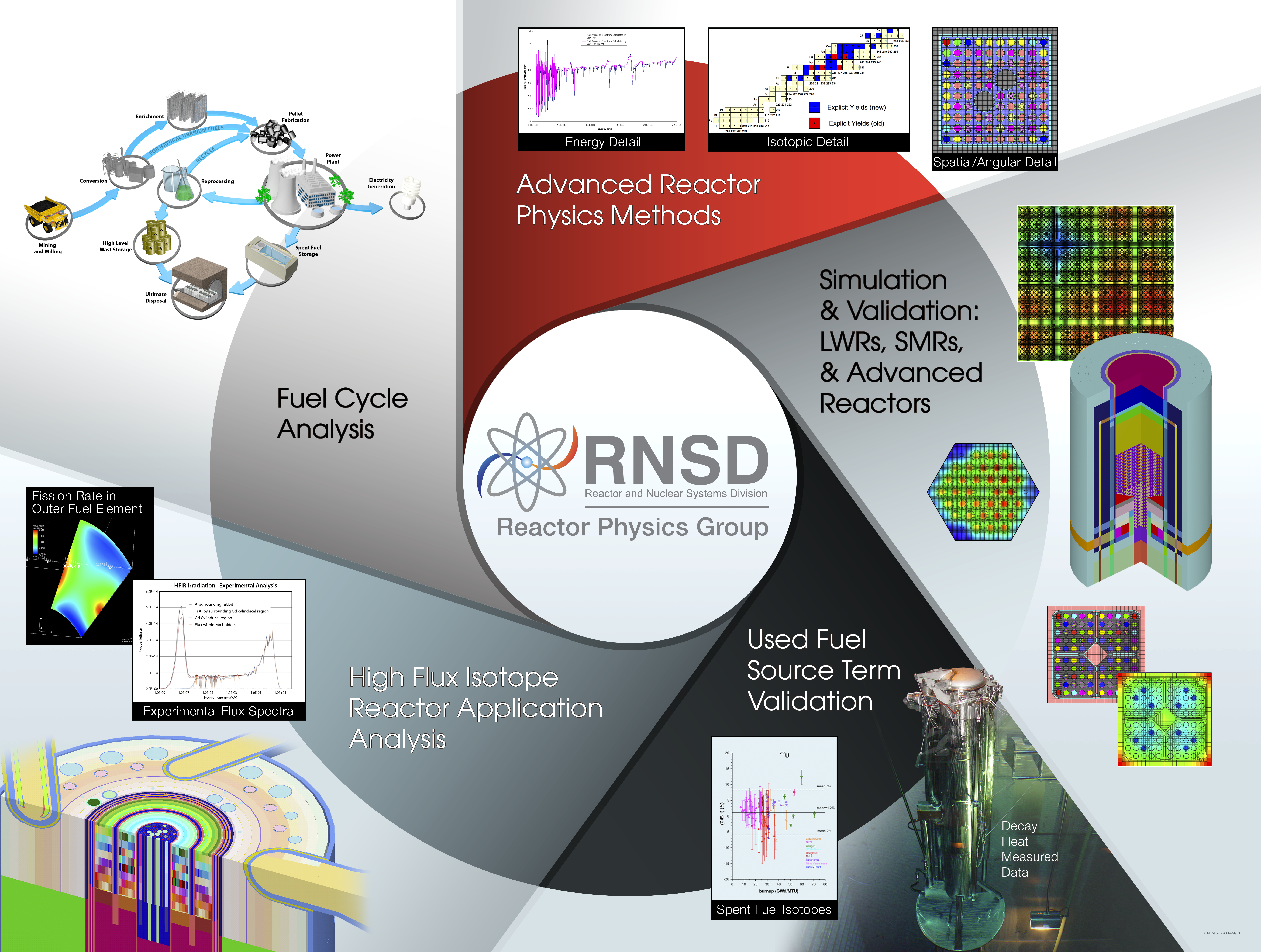 Nuclear reactor physics R&D at ORNL focuses on reactor core modeling & simulation analysis and methods development in areas such as reactor core physics, lattice physics, cross-section processing, nuclear fuel cycle assessments, radionuclide inventories, source terms, and decay heat. A key characteristic of our work is the combination of methods/software development and applications expertise.  Development focus areas include the SCALE code system and the DOE Consortium for Advanced Simulation of LWRs (CASL) core simulator VERA-CS. Applications focus areas include core analysis of light water reactors (LWRs); advanced reactor concepts such as small modular reactors and molten-salt reactors; ORNL's High Flux Isotope Reactor; spent fuel characterization for licensing and nuclear safeguards; and fuel cycle analyses for exploring future nuclear options.
Mission:
Develop and apply state-of-the-art modeling & simulation capabilities to lattice and reactor physics, spent fuels, and fuel cycle applications.
Strategy:
Leverage expertise with SCALE, CASL, and other nuclear software tools and experience with reactors and fuel cycles to solve challenging nuclear system problems.
Major Sponsors:
DOE Office of Nuclear Energy
DOE National Nuclear Security Administration
U.S. Nuclear Regulatory Commission