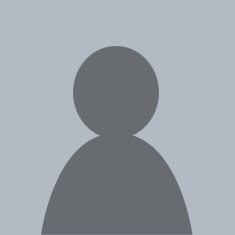 John F Langford Jr
Advanced Engineering Technology Group Leader
Bio
Dr. Langford is a Nuclear Process Chemical Engineer at Oak Ridge National Laboratory (ORNL) and is the Group Leader of the Advanced Engineering Technology (AET) Group in the Nuclear Nonproliferation Division. AET is a multidisciplinary engineering group which focuses on engineering analysis and the development, testing, and delivery of technological solutions encompassing multiple problem sets in support of the nation's nonproliferation mission space. 
Starting at ORNL in 2016 in the Nuclear Security Advanced Technologies Group, Dr. Langford participated in studies centered around characterization of effluents originating in the nuclear fuel cycle. This role included using nondestructive techniques to query the chemical backbone of the materials, the development of computational resources to streamline and automate analysis, and the development of algorithms to aid in species identification. From there, Dr. Langford began participating in development and operation of test beds with the main goal of conducting R&D technology validation and verification for nuclear fuel cycle processes. This role relies heavily on the integration of modeling and simulation, engineering principles, and operations fundamentals to meet customer needs.
Prior to his tenure at ORNL, Dr. Langford acted as a scientific advisor for the Combating Terrorism Technologies Division at the Defense Threat Reduction Agency in Fort Belvoir, VA, as lead process engineer, subject matter expert, and test engineer at the Oak Ridge office of the Global Laser Enrichment Project (a joint GE, Hitachi, and Cameco venture to develop uranium enrichment services capability), and as a process design engineer on the Uranium Processing Facility project at Y-12 National Security Complex. In these roles Dr. Langford was involved in test bed development and operation, large and small project design execution and management, development of NRC licensing documentation, and continued application of advanced engineering and physics skillsets.
Dr. Langford received his Ph.D. in Chemical Engineering from the University of Delaware. His work there entailed both modeling and experimental studies on the elucidation of uptake mechanisms of proteins in chromatographic adsorbents; a system that can rely on thermodynamic and/or mass transport driven processes that drive the overall kinetics of uptake.