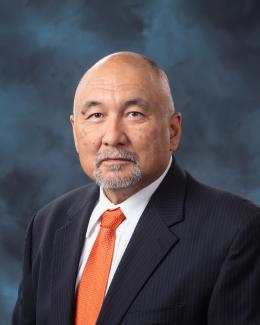 Contact Information
Jim G Placke Jr
Director, Isotope Processing and Manufacturing Division
Bio
Dr. Jim Placke is director of the new Isotope Processing and Manufacturing Division (IPMD) that began in June 2022.
Jim comes to ORNL from the Y-12 National Security Complex, where he's been director of Y-12 Development since November 2020, leading management of the four-building 9202 Complex. In this role, he oversaw about 150 employees dedicated to uranium, lithium, and special materials manufacturing technologies; mechanical, control and sensor systems; metallurgical engineering and processing; and compatibility and surveillance operations. Under his leadership, the organization met or exceeded all FY21 metrics and 36 organizational milestones and received three Defense Programs Awards of Excellence.
Jim has been with Y-12 for more than 13 years, previously serving as director of Enriched Uranium Operations, director of Quality Technical Services, laboratory director for the Analytical Chemical Organization, manager for Global Security Technologies, and manager for Defense and Homeland Security. Prior to joining Y-12, he worked in nuclear detection with the Defense Reduction Agency in Fort Belvoir, Va.
An Army veteran who taught at the U.S. Military Academy in West Point, N.Y., Jim holds Bachelor of Science in chemical engineering and Master of Business Administration degrees from the University of Tennessee; Master of Science and doctoral degrees in chemical engineering from Vanderbilt University; a Master of Public Administration degree from Jacksonville (Alabama) State University; and an educational leadership degree from Lincoln Memorial University.