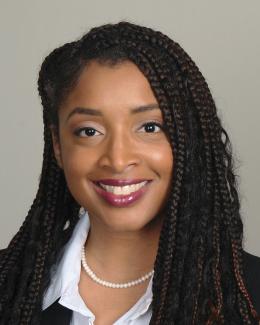 Clarice E Phelps
Researcher, Medical, Industrial, & Research Isotopes Group
Bio
Clarice Phelps is the project manager for the Radiation Signature Training Devices in the Radioisotope Production and Development Group of the Isotope Science and Engineering Directorate.
Clarice joined ORNL in 2009, first working as a nuclear operations technician at the Radiochemical Engineering Development Center, processing and purifying radioisotopes. In 2010, she began working for the Nuclear Security and Isotope Technology Division, where she was part of a team that helped purify the isotope berkelium-249, which was used to confirm the discovery of element 117 -- later named Tennessine -- on the periodic table. She later served as program manager for the Ni-63 and Se-75 industrial use isotope programs.
Clarice's research has focused on actinide and lanthanide separations for isotopes used in medicine. She contributed to several other notable research efforts, including spectroscopic analysis of Pu-238/ Np-237 and their valance states for the Pu-238/ NASA project, and electrodeposition work with Cf-252 for the CARIBU (Californium Rare Isotope Breeder Upgrade) Project.
Clarice is a graduate of Nashville's Tennessee State University and holds a Bachelor of Science degree in chemistry and a Master of Science degree in mechanical engineering with a focus on Nuclear and Radiation Engineering from the University of Texas-Austin. In between, she joined the U.S. Navy in the Nuclear Power Program, helping maintain the chemistry and radiological controls of two reactor plants onboard the USS Ronald Reagan aircraft carrier for its first two deployments to the Middle East. She was honorably discharged in 2008.
Clarice is a member of the American Chemical Society as well as as the Educational Outreach Committee for the Nuclear Science and Engineering Directorate, and served on ORNL's African American Resource Council (AARC). She has been recognized as the first Black woman involved in the discovery of an element.
Other recognitions include the 2017 Knoxville YWCA Tribute to Women Award in the area of Technology, Research, and Innovation; selected in 2019 by the International Union for Pure and Applied Chemistry (IUPAC) for the Periodic Table of Young Chemists representing the element Einsteinium (Es); named to this Knoxville News Sentinel's 2020 "Top 40 under 40"; and was a 2021 GEM Fellow, completing her internship at ORNL.
Clarice has taught, as a special instructor, at the Project G.R.A.D. (Graduation Really Achieves Dreams) Summer institute for high school students involved in Science, Technology, Engineering, Arts, and Math (S.T.E.A.M.) programs. She has been a guest instructor on the basics of Nuclear Engineering and radiochemistry at Pellissippi State Community College's Academic Summit and is currently working toward the development of a radiochemistry technician career pathway there. She has been involved with after-school educational programs at Austin-East Magnet High School in association with A1 Learning Connections, and is a board member and vice president for the nonprofit YO-STEM, which brings STEM education to underserved communities. Clarice has also volunteered at Knox County Career Fairs for middle school students, Science Expos and traveling science fairs sponsored by ORNL, and the 2015 National Nuclear Science Week.
She is a former vice president and program chair of the Knoxville graduate chapter of Alpha Kappa Alpha Sorority Inc. (AKA) and was Southeastern Regional Registration Chairman for AKA's 88th Southeastern Regional Conference.