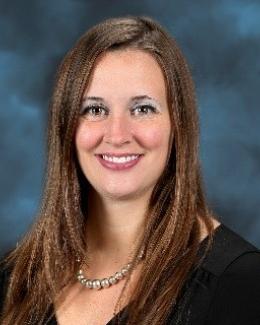 Contact Information
Ann B Weaver
Chief Operating Officer, Neutron Sciences Directorate
Bio
Ann Weaver is Chief Operating Officer for the Neutron Science Directorate (NScD). The Directorate operates two user facilities on behalf of the Department of Energy, the Spallation Neutron Source (SNS) and the High Flux Isotope Reactor (HFIR) focusing on ORNL being the world-leading center for neutron science and innovation by providing unparalleled neutron scattering capabilities to the broad scientific community for elucidating the structure and dynamics of the full range of materials and chemical processes to solve today's key challenges that depend on critical advances in materials discovery and design. Ann is the senior operations leader for NScD, supporting and representing the Associate Laboratory Director to ensure the directorate meets its objectives and maintains excellence in research operations.
Ann joined NScD in 2019 after eight years as the Division Director for the Facility Management Division in the Facilities and Operations Directorate at ORNL. In that position, she led the safe and efficient management of approximately 5 million square feet of laboratory and office space, provided fabrication services to all ORNL missions, and managed a staff of more than 300 and a budget over $50 million. Ann's career at ORNL has been focused on providing world-class facilities, safe and reliable operations, and highly trained staff in support of the research mission. 
Ann has more than 12 years of leadership experience in engineering, project management, and operations. She holds a Bachelor of Science degree in Industrial Engineering and a Master's of Science degree in Engineering Management, both from the University of Tennessee Knoxville.  She is also an active member of her community, serving on the board of advisors for the Industrial Systems and Engineering department at the University of Tennessee Knoxville and on the board of directors for Clinch Valley Habitat for Humanity.