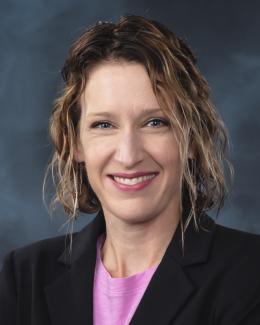 Contact Information
Andreana C Leskovjan
Commercialization Manager
Bio
Dr. Andreana Leskovjan is a commercialization manager at ORNL, where her focus is on intellectual property management and licensing of early-stage technologies for a wide range of innovations in building technologies, national security, and computational science.
Andreana holds a PhD in biomedical engineering and an M.S. in medical physics from Stony Brook University and is also a registered patent agent with the United States Patent and Trademark Office. During her graduate studies, she worked extensively at the National Synchrotron Light Source at Brookhaven National Laboratory and the Advanced Photon Source at Argonne National Laboratory, where she investigated the role of metals in Alzheimer's disease using infrared and x-ray microspectroscopy.
Prior to joining ORNL in 2021, she was a technology manager at the University of Tennessee Research Foundation where she was primarily responsible for the evaluation and licensing of intellectual property developed at the Tickle College of Engineering.