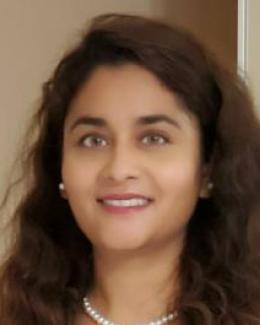 Addi Thakur Malviya
Group Leader - Software Engineering Group
Bio
Addi (Aditi) Malviya-Thakur serves as Group Leader for the Research Software Engineering Group in the Computer Science and Mathematics Division's Advanced Computing Systems Research Section at the Oak Ridge National Laboratory. In this role, Addi aspires to innovate and inspire the next generation of cutting-edge scientific software, thus enabling Oak Ridge National Laboratory (ORNL) to host the world's premier scientific software engineering group and transform science with software-defined solutions that are reliable, usable, and trustworthy. This includes lab-wide engagements on core and cross-cutting initiatives to gauge how scientific software can advance programs and projects and collaborations on efforts such as exascale computing, AI Initiative, information systems, federated data and platform management, geospatial intelligence, cyber-physical systems, national security, and others.
Addi is an experienced leader with a strong background in leading teams and architecting large-scale scientific software and enterprise applications. She has over 10 years of experience in the design, architecture, development, testing, and maintenance of software applications. Her experience also includes applying data analytics on various structured and unstructured data from different industries such as energy and healthcare to improve research, business, and scientific insights. She has a master's degree in Computer Science & Engineering. She is adept at Agile Software Development practices and is certified in Scrum and SAFe® methodologies. She is proficient in many programming languages and has experience in Test Driven Development, Behavior Driven Development, DevOps, and Continuous Integration. She has a long-standing record of initiatives and a history of influencing and positively impacting teams' effectiveness. She commits to compliance and operational safety towards building a strong organizational culture.
Her research and technical interests include:
Software

 engineering, software analytics, software ecosystems, software metrics, software engineering practices and paradigms

Data Analytics, data engineering, automated and scalable machine learning and artificial intelligence engineering for data-intensive applications

Software architecture, data architecture, design patterns, test-driven processes for the development and maintenance of scientific software applications.

Software quality assurance, integration, validation, and verification for high-performance computing applications.

Incorporating reliability and security in software life cycle management & maintenance.

Human-Computer Interaction and usability research for emerging context-aware interactive computing platforms.

Platforms for advancing the development of quantum computing applications and information technologies.