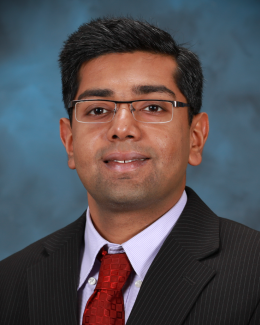 Contact Information
Suhas Somnath
Computer Scientist
Bio
DataFed – scalable and distributed scientific data management system for sharing, searching, organizing and moving data across multiple facilities.

Guided software development,

leading outreach to prospective researchers,

developing documentation, system testing.
Data Gateway – software service for capturing data and contextual information at data generation sources such as scientific instruments. As researchers drag-and-drop data and add notes into digital lab notebook the Data Gateway extracts metadata from data files, merges metadata from various sources and uploads the information to DataFed.

Developed technical requirements document

Outreach to prospective users

Scalable Data Infrastructure for Science (SDIS) initiative –

Collected requirements from stakeholders and wrote the technical requirements document

Lead the Data Assets Council that engages with domain experts across ORNL to develop and administer data best practices, data governance.

Mitra – Mentoring a graduate student at Rochester Institute of Technology in developing scalable software for ingesting and indexing metadata from entire file-systems.
INTERSECT - Supporting effort to connect microscopes at the Center for Nanophase Materials Science to edge computing devices for autonomous experiments.
Part of ALCC team investigating cross-facility and cross-institutional data and computational workflows challenges and solutions.
Pycroscopy - Founder, chief architect and lead developer of the pycroscopy ecosystem of python packages for storing, analyzing, and visualizing materials, imaging, and spectroscopy data. I lead a team of staff scientists and professors within and beyond ORNL as they develop for pycroscopy.

Developing tools and actionable guidelines for improving compliance with Findable Accessible Interoperable and Reusable (FAIR) data principles.