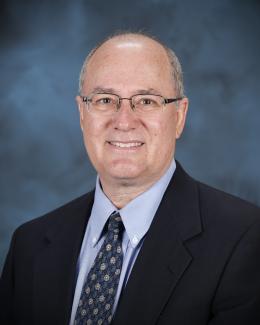 Contact Information
Mark P Ternes
Program Manager, Weatherization and Intergovernmental Program
Bio
Mark Ternes is a Program Manager at the Oak Ridge National Laboratory. He manages the Laboratory's work on the DOE Weatherization Assistance Program. His expertise includes developing energy and other audit tools to select weatherization and health and safety measures for existing homes and multifamily buildings, field testing the performance of weatherization measures and energy audits in heating and cooling climates, and evaluating weatherization programs.
Awards
Energy Technology Development Award awarded by the Arizona Department of Commerce, Energy Office in 1991.
Patents
Mark P. Ternes and Robert J. Kedl. "Gas Hydrate Cool Storage System." Patent #4,540,501. Granted on September 10, 1985. Abstract: A process for formation of a gas hydrate to be used as a cool storage medium comprising (a) partially filling a container with water, a refrigerant capable of forming a gas hydrate, and a surfactant, (b) agitating said water, refrigerant, and surfactant at a rate sufficient to effect mixing thereof, and (c) lowering the pressure within said container by vapor removal until the temperature and pressure for formulation of gas hydrate is reached.