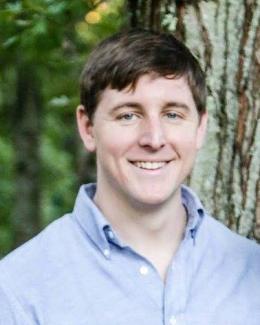 Contact Information
Dean D Deter
R&D Staff
Bio
Mr. Deter is the principal investigator (PI) for the Vehicle Systems Integration (VSI) and Connected and Automated Vehicle Environment (CAVE) Laboratories at ORNL.  Much like these laboratories Dean specializes in vehicle and powertrain research and development (R&D) utilizing advanced hardware-in-the-loop (HIL) practices and methodologies.  Mr. Deter is also the PI for most vehicle and powertrain HIL and virtual vehicle environment focused projects at ORNL.  Most recently Dean has created and lead the concept for the Virtual-Physical Proving Ground at ORNL's National Transportation Research Center (NTRC), this enables R&D of connected and automated vehicles ranging from, full simulation to full vehicle-in-the-loop R&D.  Dean is experienced in vehicle/component modeling and simulation, HIL testing methods, connected and automated vehicles, virtual vehicle environments, embedded controls, and sensor data emulation. 
Patents
Apparatus and system for controlling power to an air conditioning compressor for a vehicle.  Patent Application No. US20170368913A1. December, 2017.
Other Publications
Chambon, Paul H., and Deter, Dean D. "Powertrain Test Procedure Development for EPA GHG Certification of Medium- and Heavy-Duty Engines and Vehicles". United States: N. p., 2016. Web. doi:10.2172/1295141.
Chambon, Paul H., and Deter, Dean D., "Oak Ridge National Laboratory Powertrain Data", EPA Docket No.:EPA–HQ–OAR–2014–0827–1622., NHTSA Docket No., NHTSA–2014–0132-0183.