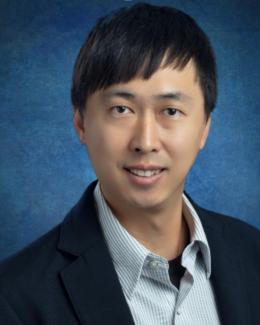 Chien-Yung Tseng
Postdoctoral Research Associate - Water Resource Science and Engineering
Bio
Dr. Chien-Yung Tseng is a Postdoctoral Research Associate in the Water Resource Science and Engineering Group under Environmental Sciences Division at Oak Ridge National Laboratory (ORNL). His research at ORNL focuses on the integrated development of hydropower/hydrokinetic energy and hydrodynamic modeling of thermal stratification in the U.S. reservoirs under climate change.
Before joining ORNL, Chien-Yung completed his Ph.D. in Water Resources Engineering and Science under the Department of Civil and Environmental Engineering at University of Illinois at Urbana-Champaign. His Ph.D. work focused on the interfacial gas transfer process and sediment dynamics in vegetated flows. He conducted multi-scale laboratory experiments with image/video analysis, theoretical modeling, and statistical analysis to understand and integrate these complex, nonlinear physical mechanisms, helping people develop better restoration designs and precautions under various flow scenarios. His research won the Best Young Professional Award at The 9th International Symposium on Environmental Hydraulics organized by International Association for Hydro-Environment Engineering and Research (IAHR).
He also received a B.S. in Physics at National Tsing Hua University and an M.S. in Applied Mechanics (Fluid Mechanics) at National Taiwan University, both in Taiwan, where he is originally from. His M.S. thesis investigated the non-hydrostatic pressure effect of plunging hyperpycnal plumes on different continental slopes via numerical modeling.
 
Publications:
Awards
2022 - List of Teachers Ranked as Excellent by Their Student, University of Illinois at Urbana-Champaign
2021 - Grainger College of Engineering Mavis Future Faculty Fellowship, University of Illinois at Urbana-Champaign
​2021 - Best Young Professional Award - The 9th International Symposium on Environmental Hydraulics, International Association for Hydro-Environment Engineering and Research (IAHR)
​2020, 2021 - Graduate College Conference Presentation Award, University of Illinois at Urbana-Champaign
​2017 - Outstanding Doctoral Student Fellowship (4yrs Ph.D. Fellow Award), Taiwan Ministry of Education & University of Illinois
Education
University of Illinois at Urbana-Champaign
Ph.D. in Civil Engineering - Water Resources Engineering and Science
Minor in Statistics with Graduate Concentration in Computational Science and Engineering
 
National Taiwan University
M.S. in Applied Mechanics - Fluid Mechanics
 
National Tsing Hua University
B.S. in Physics
Professional Service
Official Journal Reviewer
Water Resources Research (AGU)
Geophysical Research Letters (AGU)
Journal of Hydrology (Elsevier)
Ocean Engineering (Elsevier)
Scientific Reports (Nature)
Journal of Hydraulic Research (IAHR)
Frontiers in Earth Science (Frontiers)
Professional Affiliations
American Physical Society (APS) – Division of Fluid Dynamics
International Association for Hydro-Environment Engineering and Research (IAHR)
American Geophysical Union (AGU)
International Water Resources Association (IWRA)
Publications
Journal: Advances in Water Resources