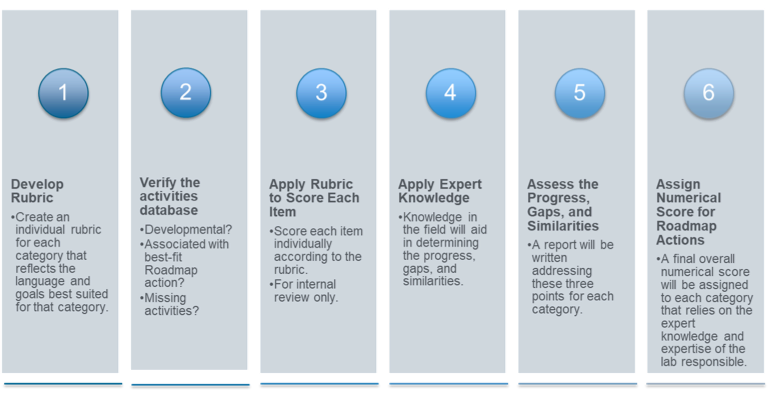 Overview/Objective
In 2016, the US Department of Energy (DOE) published its Hydropower Vision report, including a roadmap of actions to advance sustainable hydropower in the United States, moving from a capacity of about 100 gigawatts (GW) in 2015 to nearly 150 GW by 2050. The report identified a number of scenarios in which industry could expand hydropower capacity by upgrading and modernizing the existing fleet, installing generation on non-powered dams, and developing new small hydropower and pumped storage technologies.
The report was created for the entire hydropower community, as well as DOE, which is using the roadmap to track the progress of its own research and activities while continuing to seek stakeholder feedback through community forums. DOE national labs provide the technical expertise to advance the community's foundational principles outlined in the report: optimization of hydropower operations, growth of capacity and power generation, and sustainability or the minimization of adverse environmental effects.
Results
Five labs are developing resources, including a community activities database, to promote progress within the hydropower community. With input from all participating laboratories, Oak Ridge National Laboratory (ORNL) developed a reference database of existing research that classifies efforts based on the Vision report action areas. ORNL also drafted a Progress, Gaps and Similarities Report (PGS) that outlines the progress made over the last 5 years.  The PGS is being evaluated by the greater hydropower community and is planned for release later in 2019. The PGS will compare hydropower activities detailed in the database with the activities identified in the Hydropower Vision roadmap and include activity recommendations to address gaps and stay on track. This project will culminate in an updated Hydropower Vision roadmap to be published in 2021 by the lead lab, Pacific Northwest National Laboratory.
Impact/Intended Impact
The guiding vision of this project is to create a living document for the hydropower community to track progress toward expanded, cost-competitive, sustainable hydropower for the United States. The roadmap is intended to catalyze new partnerships and accelerate R&D within the hydropower community. The document itself provides stakeholders with accessible information for communications products that facilitate community collaboration and public awareness. This project will further provide the hydropower community a relational database of actionable activities to advance hydropower in the United States.
Participating Organizations: Argonne, Idaho, and Oak Ridge National Laboratories and the National Renewable Energy Laboratory
Related Publications:
US Department of Energy, Hydropower Vision, July 2016, https://www.energy.gov/eere/water/articles/hydropower-vision-new-chapter-america-s-1st-renewable-electricity-source.
Oak Ridge National Laboratory Hydropower Vision Roadmap Reference Database Methods and Results
Project Details
Funding Source
Department of Energy (DOE)