All News
ORNL's Communications team works with news media seeking information about the laboratory. Media may use the resources listed below or send questions to news@ornl.gov.
The same fusion reactions that power the sun also occur inside a tokamak, a device that uses magnetic fields to confine and control plasmas of 100-plus million degrees. Under extreme temperatures and pressure, hydrogen atoms can fuse together, creating new helium atoms and simulta...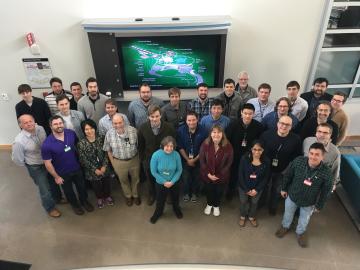 After more than a year of operation at the Department of Energy's (DOE's) Oak Ridge National Laboratory (ORNL), the COHERENT experiment, using the world's smallest neutrino detector, has found a big fingerprint of the elusive, electrically neutral particles that interact only weakly with matter.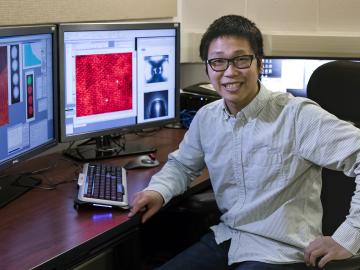 Researchers have long sought electrically conductive materials for economical energy-storage devices. Two-dimensional (2D) ceramics called MXenes are contenders. Unlike most 2D ceramics, MXenes have inherently good conductivity because they are molecular sheets made from the carbides ...