All News
ORNL's Communications team works with news media seeking information about the laboratory. Media may use the resources listed below or send questions to news@ornl.gov.
The same fusion reactions that power the sun also occur inside a tokamak, a device that uses magnetic fields to confine and control plasmas of 100-plus million degrees. Under extreme temperatures and pressure, hydrogen atoms can fuse together, creating new helium atoms and simulta...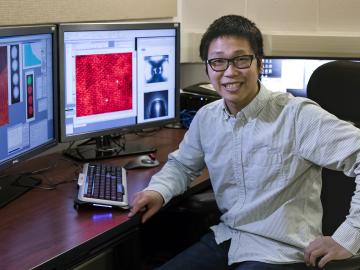 Researchers have long sought electrically conductive materials for economical energy-storage devices. Two-dimensional (2D) ceramics called MXenes are contenders. Unlike most 2D ceramics, MXenes have inherently good conductivity because they are molecular sheets made from the carbides ...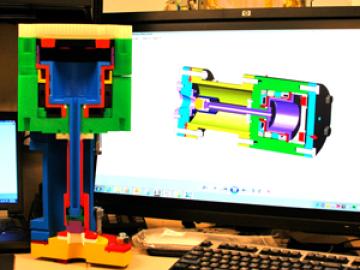 ITER, the international fusion research facility now under construction in St. Paul-lez-Durance, France, has been called a puzzle of a million pieces. US ITER staff at Oak Ridge National Laboratory are using an affordable tool—desktop three-dimensional printing, also known as additive printing—to help them design and configure components more efficiently and affordably.