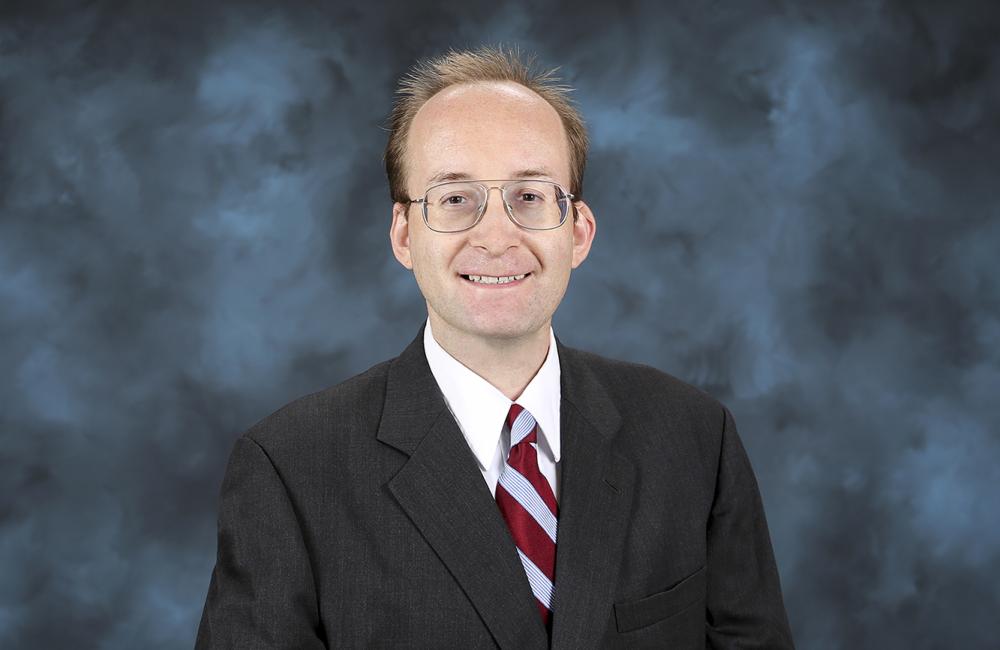 OAK RIDGE, Tenn., June 27, 2018 – Sergei Kalinin, a researcher at the Department of Energy's Oak Ridge National Laboratory, is one of the three 2018 laureates of the Blavatnik National Awards for Young Scientists from the Blavatnik Family Foundation and the New York Academy of Sciences.
Kalinin was chosen by a scientific jury from a group of finalists in the physical sciences and engineering category "for creating novel techniques to study, measure, and control the functionality of nanomaterials at the atomic and nanoscale. Dr. Kalinin's work manipulating individual atoms has the potential to enable scientists to create new classes of materials by assembling matter atom-by-atom."
The Blavatnik National Awards for Young Scientists are the largest unrestricted scientific prizes offered to America's most promising faculty-level scientific researchers 42 years of age and younger.  Nominated by 146 research institutions across 42 states, the 286 nominees were narrowed to a pool of 31 finalists earlier this spring.
Kalinin is the director of ORNL's Institute for Functional Imaging of Materials and a distinguished staff member at the Center for Nanophase Materials Sciences, a DOE Office of Science User Facility at ORNL, and an adjunct associate professor of materials science and engineering at the University of Tennessee, Knoxville. 
At ORNL Kalinin develops novel scanning probe microscopy (SPM) and electron microscopy techniques to measure and control local structure and properties of materials. Kalinin studies electromechanical and transport phenomena in functional oxides and molecular systems and applications of big data and machine learning methods for physical imaging.
For the past five years, his research has been focused on data analytics and learning physics from Scanning Transmission Electron Microscopy (STEM) data. "My vision is to develop STEM as an ultimate tool for probing and manipulating quantum functionalities in solids," Kalinin said.
He is a fellow of the American Physical Society, Institute of Physics, Foresight Institute, IEEE, AVS and Materials Research Society with accomplishments that include a 2009 Presidential Early Career Award for Scientists and Engineers, a Royal Microscopical Society Medal for SPM and three R&D 100 awards. Kalinin has more than 500 publications and over 15 patents on various aspects of SPM and STEM.
Kalinin joined ORNL in 2002 as a Eugene P. Wigner Fellow after earning bachelor's and master's degrees in chemistry and materials science from Moscow State University and a doctoral degree in materials science from the University of Pennsylvania.
ORNL is managed by UT-Battelle for the Department of Energy's Office of Science, the single largest supporter of basic research in the physical sciences in the United States. DOE's Office of Science is working to address some of the most pressing challenges of our time. For more information, please visit http://science.energy.gov/.