Problem Statement
Advance Sandia National Laboratories' (SNL) SHARC by transitioning the fallout model from AIRRAD to ORNL's DELFIC and develop a source term for power and research reactor fuels for radiological dispersion scenarios.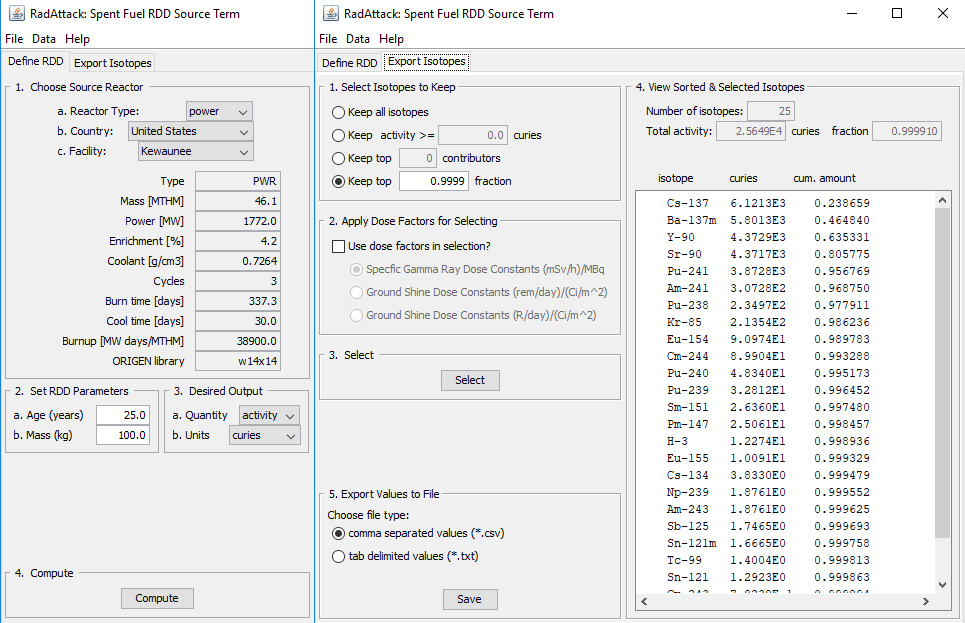 Technical Approach
Integrate DELFIC with its dynamic cloud rise & radionuclide fractionation into SHARC. Modify DELFIC for deeper depths of burst. Assemble database of irradiation parameters for power and research reactors. Create a simple GUI to provide spent nuclear fuel source term isotopics and amounts.
Benefit
Increase the capabilities of SHARC for CM and JTOT using existing ORNL models.