ESA early career fellow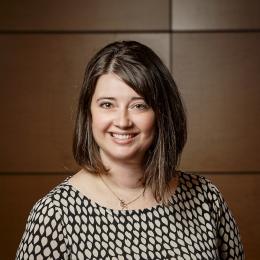 Colleen Iversen
Colleen Iversen, an ecosystem ecologist at the Department of Energy's Oak Ridge National Laboratory, has been named an early career fellow of the Ecological Society of America. ESA early career fellows are elected for five-year terms.
The senior staff scientist with ORNL's Climate Change Science Institute and Environmental Sciences Division was cited for her "leadership and creativity in linking experimentation and modeling to advance ecological understanding of the influence of fine plant roots on the fate of vast pools of carbon and nutrients held in the soils of diverse biomes."
Iversen's research into the consequences of altered root growth in response to climate change has included participation in the Next Generation Ecosystem Experiment (NGEE) – Arctic and the Spruce and Peatland Response Under Climatic and Environmental Change (SPRUCE) programs.
She received her doctorate in ecology and evolutionary biology from the University of Tennessee, where she is a joint faculty member of the Bredesen Center for Interdisciplinary Research and Graduate Education.
UT-Battelle manages ORNL for the DOE's Office of Science. The Office of Science is the single largest supporter of basic research in the physical sciences in the United States, and is working to address some of the most pressing challenges of our time. For more information, please visit http://science.energy.gov/.