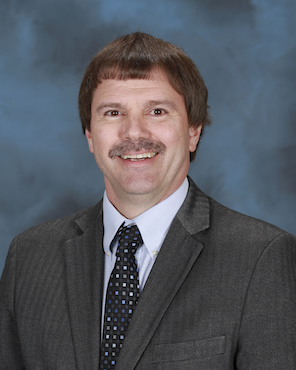 Acting Associate Laboratory Director for Physical Sciences
Dr. Phil Britt is the Acting Associate Laboratory Director (ALD) for the Physical Sciences Directorate at Oak Ridge National Laboratory (ORNL). In his role as ALD, Dr. Britt pursues excellence across PSD's broad physical sciences portfolio, with particular emphases on quantum materials; structural materials and alloys; soft materials; nanoscience; and applications of materials and chemistry in energy and security. He leads four research divisions: Materials Science and Technology, Chemical Sciences, Physics, and the Center for Nanophase Materials Science. 
Since 2006, Dr. Britt has served as the Director of the Chemical Sciences Division and ORNL Program Manager for DOE's, Basic Energy Sciences, Chemical Sciences, Geosciences, and Biosciences programs. He has over 30 years of experience in studying kinetics and mechanisms of organic reactions involved in the thermal processing of energy resources and quantitative analysis of complex reaction mixtures. He has published over 150 peer-reviewed manuscripts and preprints on a broad range of topics.
Dr. Britt earned a Ph.D. in organic chemistry at the University of Texas at Austin and a BS Cum Laude in chemistry at James Madison University. He devotes himself in serving professional organizations and is a fellow of the American Chemical Society (ACS) and the American Association for the Advancement of Science (AAAS). He has co-organized 12 symposia at ACS conference national meetings, served as Chair, Treasurer, and Alternate Councilor in the ACS Division of Energy and Fuels, and served on the Board of Directors of the Council for Chemical Research.