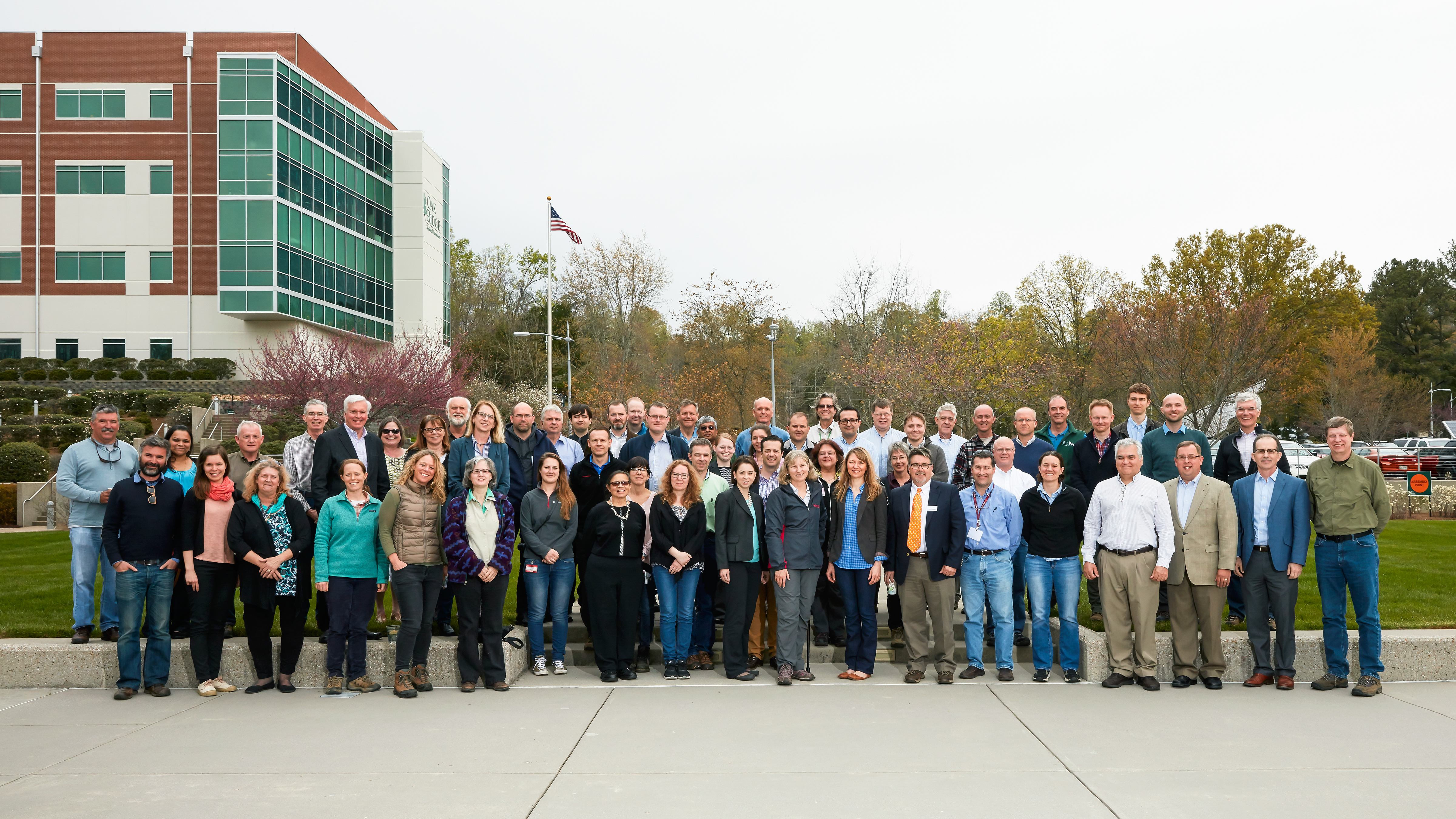 With a growing volume of wood pellets being produced and shipped from the Southeast United States to Europe as a renewable energy source, Oak Ridge National Laboratory (ORNL) researchers recently took a look at the state of the industry and examined data on environmental impacts.
Wood pellet exports from the Southeast U.S. have grown from near zero in the early 2000s to 4.6 million metric tonnes in 2015, nearly all going to Europe to displace coal for power generation, the researchers noted in two journal articles in GCB Bioenergy and Forest Ecology and Management.
After surveying U.S. Forest Service data, the researchers found little evidence of impact on Southeast forests from the wood pellet industry thus far, said lead author Virginia Dale, ORNL Corporate Fellow, group leader in the Environmental Sciences Division, and director of the Center for BioEnergy Sustainability at ORNL.
Many Americans are passionate about conserving forests and have questioned the use of wood for industrial energy, Dale noted.
Pellet production accounts for only about 2% of the forest products market in the Southeast, said Dale's ORNL colleague and Bredesen Center student, Esther Parish. Yet, forest management and manufacturing activities supported by the wood pellet industry are locally important as a source of jobs and as an incentive to invest in improved forest health. Pellets are manufactured primarily from tree material derived from forest thinning and from secondary residues and sawdust generated by the lumber industry.
Forest managers need to thin their woodlands, removing underbrush and smaller trees to prevent pest infestation and to control fuel buildup that could otherwise lead to devastating wildfires. "If there is no demand for this wood, the trees from thinning would be left to rot or burn in the forest, or the investment in thinning would simply not take place," notes Keith Kline, an ORNL researcher and co-author of the papers.
Where traditional pulp mills have closed due to a drop in housing demand and the rise of digital media, wood pellet production can provide a market for forest owners, the majority of whom are small farm owners and private families. Otherwise, with a loss of demand for forest products, there is an increased risk that the forests will be cleared for urban development and other non-forest uses.  
The researchers noted that mills producing the pellets follow a fiber sourcing standard that requires raw materials be planted and harvested according to best forest management practices. Getting that standard incorporated into the certification program for wood pellet usage in Europe could in turn support the U.S. industry, they added.
In the Forest Ecology and Management article, the researchers concluded that the forests studied "continue to support healthy and naturally regenerating forests even with the rise in wood-pellet exports."
"The key finding in these papers is that wood pellets from managed Southeast forests can offer a renewable source of energy with multiple environmental and social benefits," Dale said. The GCB Bioenergy article's contributing authors included stakeholders in the U.S. and around the world. They recommended that data continue to be collected and analyzed on forest conditions as the demand for wood pellets and bioenergy in general fluctuates. As Kline notes, "the U.S. Forest Service provides a wealth of data on the health of our nation's forests. We must continue monitoring forest conditions to identify problems and resolve them if they arise in the future."
One of the next projects in this area for Dale and fellow researchers at ORNL is working with the University of Tennessee to survey Southeast family forest owners to get more information on their perspectives about the environmental, social, and economic effects of bioenergy.
"Using this approach, we can use a scientific perspective to determine what's important about sustainability," Dale said, establishing, for instance, which practices can be recommended that would support the market while not being overly burdensome to its participants.
The research grew out of a Southeast U.S. bioenergy study tour that Dale and her ORNL colleagues organized in April 2016 at the urging of the International Energy Agency (IEA) Bioenergy organization, which was established by the main IEA in the 1970s to encourage international cooperation on bioenergy issues.
The tour brought together stakeholders, including representatives from IEA Bioenergy, universities, industry, the U.S. Department of Energy (DOE) and national laboratories, as well as forest landowners and non-profit organizations.
About 50 participants traveled by bus from ORNL in Tennessee to Savannah, Georgia, over multiple days, talking to landowners, foresters, visiting a pellet mill and other facilities, listening to lectures, and generally studying the wood pellet industry. The tour and research were supported by DOE's Office of Energy Efficiency and Renewable Energy's Bioenergy Technologies Office.  

UT-Battelle manages ORNL for the Department of Energy's Office of Science. The Office of Science is the single largest supporter of basic research in the physical sciences in the United States and is working to address some of the most pressing challenges of our time. For more information, please visit http://science.energy.gov/.