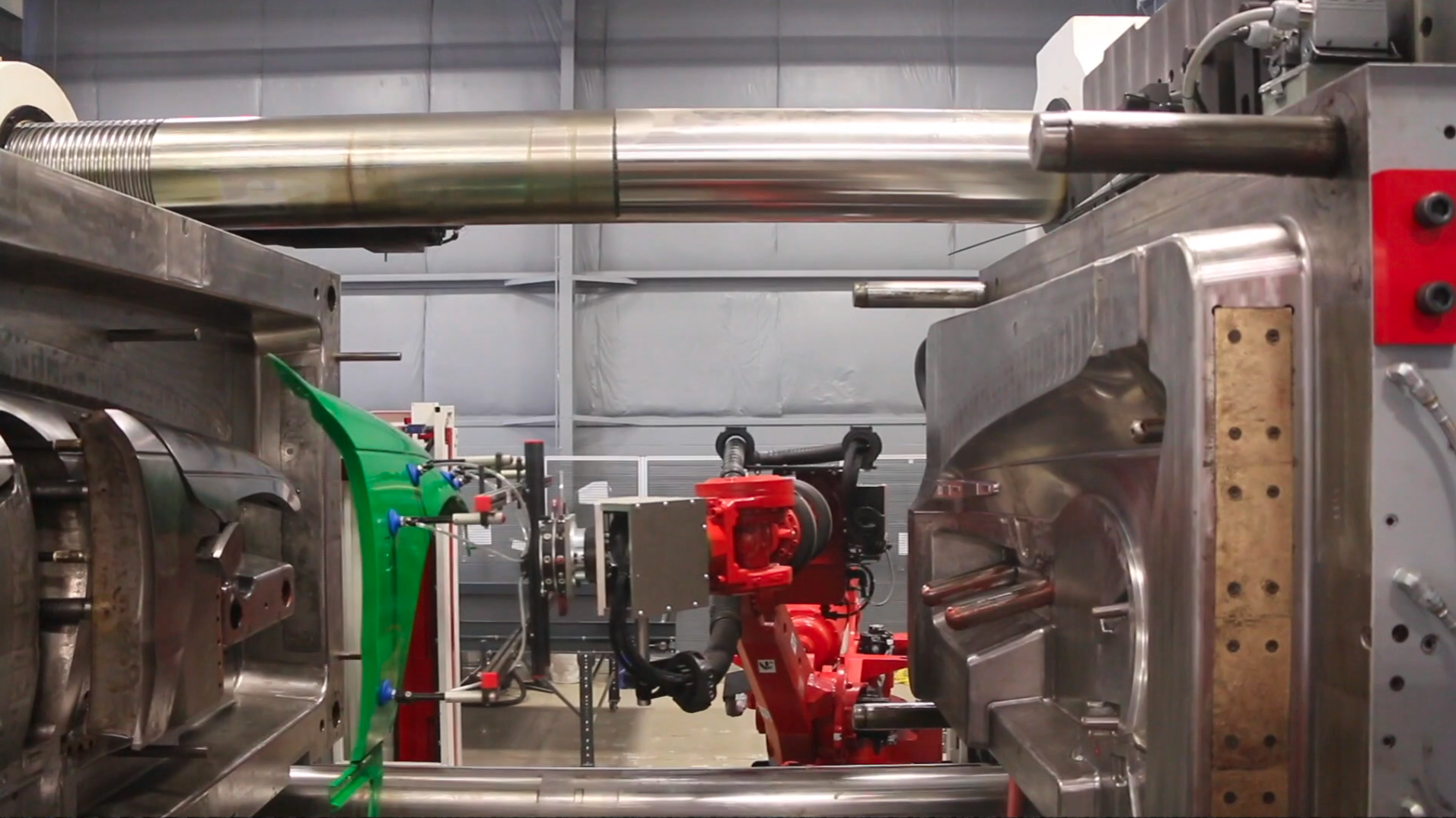 ORNL, partnering with IACMI (The Composites Institute), has successfully produced carbon fiber injection molded automotive fenders using TCF (textile-based carbon fiber). The novel, low-cost fiber includes PAN precursor and was first developed at the Department of Energy's Carbon Fiber Technology Facility (CFTF), marking the first ever successful compounding and injection molding of a full-size automotive component with carbon fiber made from PAN.

"The injection molded fenders represent a significant milestone in demonstrating the capability of the textile-based carbon fiber to serve the application needs for lightweight automotive parts at lower costs than previously possible," said Merlin Theodore, the director of the CFTF and IACMI's Materials and Processes Technology Area Director.
Industry partner Techmer PM chopped and compounded the fiber for molding at the IACMI Scale-Up Research Facility (SURF) in Detroit, Michigan.
Next steps include injection molding with 40% TCF, a 50:50 blend of the 10% and 40% TCF, and TCF to yield a 25% final loading. Integrating carbon fiber into automotive exterior parts, such as fenders, offers an opportunity to transform the automotive industry by reducing the weight of automotive parts and environmental impact while increasing fuel efficiency.