Director
Strategic and Institutional Planning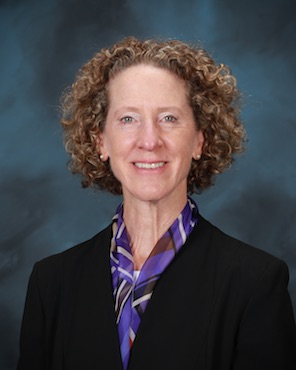 As Director of Strategic and Institutional Planning, Celia Merzbacher leads the Office of Institutional Planning (OIP), managing programs and activities that move ORNL forward and expand the Laboratory's capabilities. In collaboration with the Laboratory leadership, OIP maintains and updates the long-term Laboratory agenda and annual Lab Plan. In addition, Dr. Merzbacher oversees the Laboratory Directed Research and Development (LDRD) program, which invests in research that strengthens and enhances ORNL's capabilities.
Dr. Merzbacher is also the ORNL ARPA-E Program Manager, coordinating and developing engagement with the DOE office responsible for investing in research on energy technologies that have the potential for substantial impact on energy generation and use, but are too early-stage for private investment.
Prior to joining ORNL, Dr. Merzbacher was Vice President for Innovative Partnerships at the Semiconductor Research Corporation (SRC), where she developed new initiatives and partnerships with stakeholders in government and the private sector. She initiated and led SRC investment in hardware-related cybersecurity research. In 2003–2008, Dr. Merzbacher was Assistant Director for Technology R&D in the White House Office of Science and Technology Policy (OSTP), where she oversaw the National Nanotechnology Initiative and advised on a range of issues, including technology transfer, technical standards, and intellectual property. She also served as Executive Director of the President's Council of Advisors on Science and Technology (PCAST). Before her assignment at OSTP, she was a materials scientist at the Naval Research Laboratory (NRL) in Washington DC; her research interests ranged from novel fiber-optic and aerogel sensors to space radiation effects and nonreflective materials. She was also a licensing executive, responsible for managing NRL intellectual property and negotiating licenses and Cooperative Research and Development Agreements.
Dr. Merzbacher chairs the National Materials and Manufacturing Board of the National Academies of Science, Engineering and Medicine and is on the Board of Directors of a startup that manufactures novel energetic materials. She has served on various National Academies committees. She was previously a member of the Board of Directors of the American National Standards Institute (ANSI) and has served on numerous review panels for government agencies and university programs.
She received her BS in geology from Brown University and her MS and PhD in geochemistry and mineralogy from The Pennsylvania State University. Dr. Merzbacher has given numerous invited talks. She holds six patents and has co-authored more than 50 peer-reviewed journal articles and book chapters.